Showcasing the power of women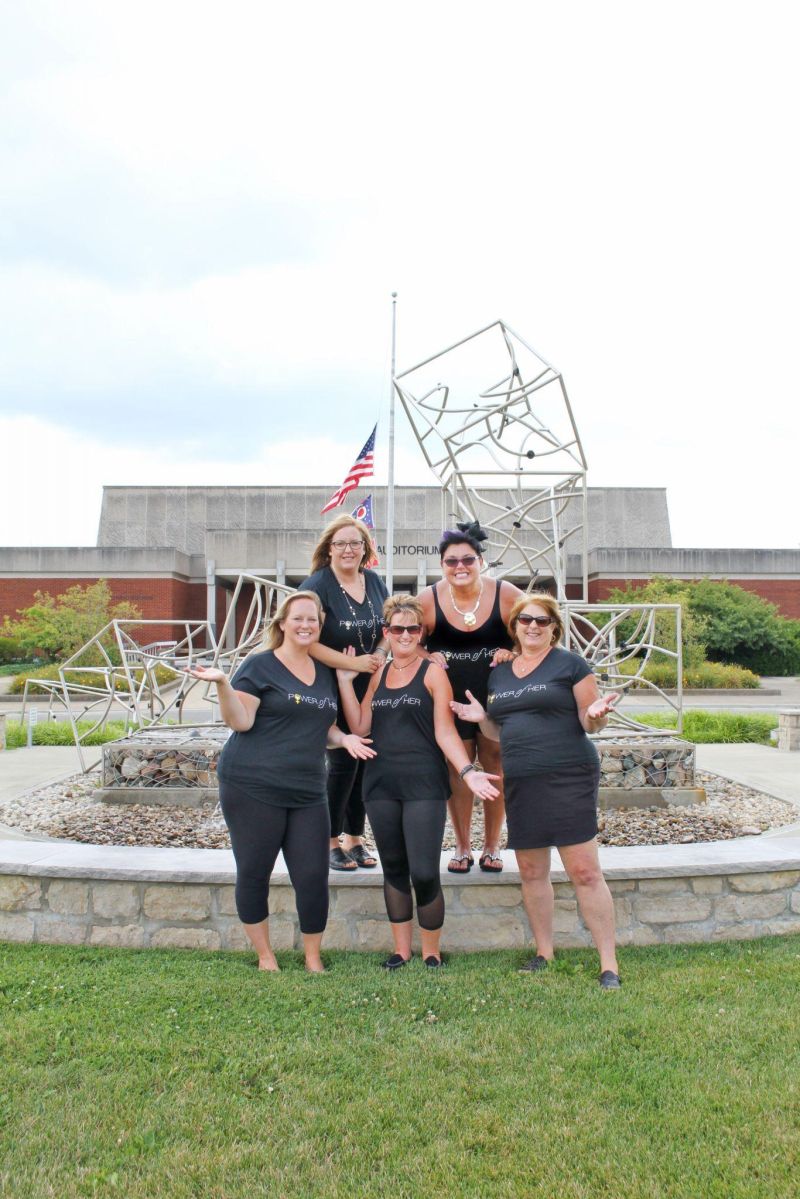 The Power of Her is an annual professional development and networking event geared toward women and small businesses that aims to be fun while empowering and inspiring women from all walks of life through a female-focused educational opportunity.
This year's event is Tuesday, Oct. 1 from 8:15 a.m. to 3 p.m. at Fisher Auditorium on the campus of the Ohio State University Ohio Agricultural Research and Development Center in Wooster.
The Power of Her founder Angie Giltner said the motto of the annual event for this year is "Exploring Your Inner Authentic Self." Giltner is the owner of Empower Training & Assessment Co. of Wooster, which won Ohio's Small Business Development Center's 2014 Small Business of the Year award.
"Women will walk away from this inspired," Giltner said. "They see there is a place for them to really maximize their individual talents."
Now in its fourth year, the event has grown since it began in 2016. "Power of Her has grown from 100 to over 200 women," Giltner said. "This year we're expecting more than 300 attendees."
The keynote speaker is Jonelle Carter, a singer-songwriter from the Chicago area. Her single, "Not Your Doll," was downloaded more than 200,000 times after its introduction in 2004, making her DSN's top downloaded artist of the year in 2005. Since then, she has produced several more albums and is currently in the studio working on her latest musical compilation. During the event, Carter and her band, River Road Trio, will delight attendees with an exclusive performance.
Other featured speakers will include Janel Usternul and Katrina Morgan.
Usternul is a Zumba instructor who will share an inspiring message encouraging women to do their own thing and not let anything hold them back. Her energetic, infectious approach is certain to delight and empower.
Morgan is an award-winning author who hails from Ohio. She will use her zany humor and real-life stories to motivate attendees to move beyond their daily obstacles and find the joy in life.
Women who attend can expect to network with other professional women who are entering the workforce, are established in the workforce or are retired. "They'll be able to engage with small businesses from all parts of Northeast Ohio. These businesses will showcase their goods, which will be for sale, and their services," Giltner said. "In addition, they can expect to hear inspirational and empowering messages from area women leaders. Power of Her is fun, so women can expect to leave smiling and feeling rejuvenated, re-energized and ready to move mountains."
Giltner and her team believe women are powerful, strong and capable, whether as individuals or as a group. "We are most powerful, strong, confident and capable when we're lifting up other women in their time of need, celebrating their successes, empowering them with our insight and supporting them throughout their careers and lives," she said. "Women can connect with one another by first and foremost listening — not just hearing one another, but truly listening to one another. Listening requires the sacrifice of time and energy. It's an opportunity to give our undivided attention. We can connect and lift one another by never saying 'I'm too busy' or 'I don't have time.' At the end of the day, we make time for the people who are important to us."
Participant and vendor registration are now open. Online registration is easy when you visit ThePowerOfHer.us. Participants can save when they purchase five tickets at $25 each with a sixth ticket provided at no cost. Breakfast and lunch are included in the price of admission and will be provided by Buehler's.
Sponsorships are still available, and local businesses and organizations are encouraged to participate. Exclusive title and supporting sponsorships are $750, $350 and $250, respectively, and help further the mission of this women-centered networking event.
The Power of Her event is at Fisher Auditorium on the campus of the Ohio State University Ohio Agricultural Research and Development Center in Wooster, which is located at 1680 Madison Ave. For more information or to register, visit ThePowerOfHer.us or call 330-465-3281. Find the event on Facebook at ThePowerOfHerEvent.