Stay up late, get up early for the Berlin Pajama Party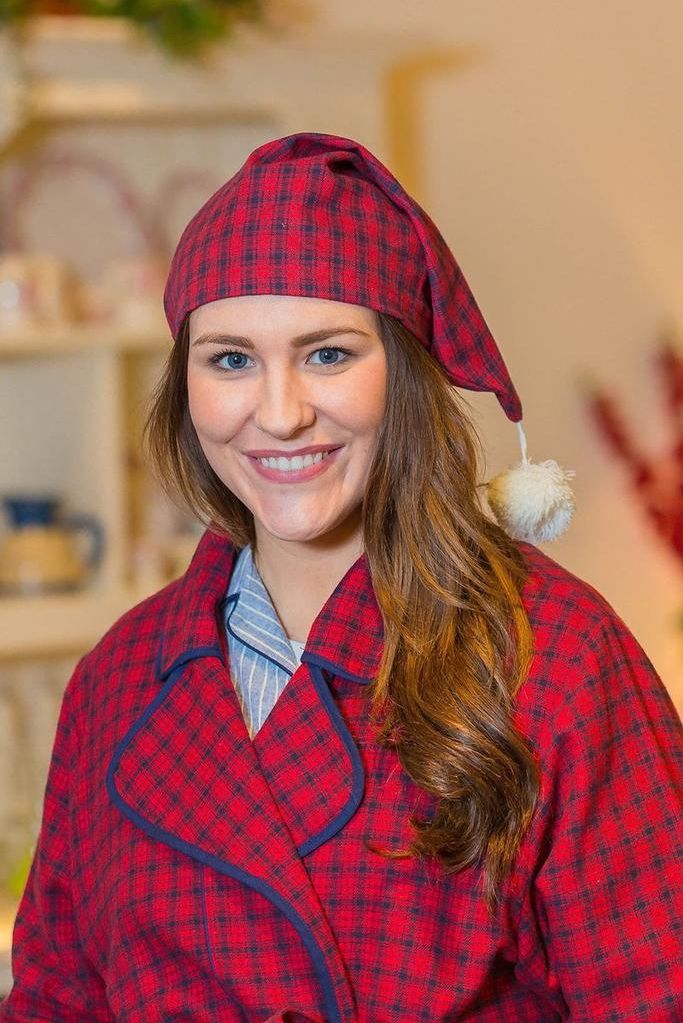 Berlin's Pajama Party has been a mainstay in the village since it was first celebrated in the wee hours on a cold January morning in the late '90s.
This year's event will get underway the evening of Friday, Jan. 25 and the morning of Saturday, Jan. 26 with a few changes in store that will make the annual winter soiree even more fun for residents and visitors.
In the beginning the early morning event marked the annual inventory reduction sale for Country Craft Cupboard at Berlin. Ladies and a few brave men lined up as early as 4 a.m. to get the best deals of the year on fabric and other crafting items the shop is known for, the catch being they had to wear jammies to get the price break. Today that business has a new name and a new location in the village.
Owner Karen Lamp relaunched her popular 34-year-old business on the grounds of Schrock's Heritage Village as The Plaid Sheep Company, just a stone's throw from her former location in the midst of downtown.
The longtime Pajama Party tradition will continue with 40-percent discounts storewide from 8-11 p.m. Friday evening for committed shoppers who are willing to don their pajamas, slippers and robes for a night of fun, fellowship and savings.
"When we started to plan the annual event, we thought it might be fun to be open in the evening the night before so customers could have more time to shop," Lamp said. "A lot of our customers take advantage of the weekend and spend the night at one of our area hotels."
Lamp said local hotels including Comfort Inn and Berlin Grande have specials lined up for guests who want to make it a weekend of adventure in Ohio's Amish Country.
Berlin Craft and Antique Mall at Schrock's Heritage Village also will be open late as well for PJ-clad customers. From 8:30-10 p.m. get one free fat quarter for every $20 spent while supplies last. All sales are final.
Shoppers can rest up after a night of bargain hunting in Schrock's Heritage Village and get started bright and early the very next morning when most merchants open their doors at 7:30 a.m. for even more savings.
The shops at Olde Berlin Village including The Gardens, Country Gatherings, Village Gift Barn and Moxie downtown will offer fresh coffee and cookies along with 25 percent off storewide and 70 percent off Christmas merchandise from 7:30-10 a.m. PJs are required for the deep discounts. Each store will offer a grand-prize drawing as well.
Sommer's Olde Time General Store has hot chocolate, coffee, muffins and cookies to complement its 25-percent-off sale, which will run from 7:30-10 a.m. storewide. After that customers can still get 10 percent off.
Main Street Fudge and Popcorn Co. will feature complimentary coffee, tea and cocoa from 7-9:30 a.m. when customers can buy two popcorns to get the third for free.
Berlin Fabrics and Clothing will have PCC and Mayoral clothing marked down 20 percent with double rewards for fabric loyalty cardholders from 7-10 a.m. while North Market Shoes will give a 15-percent discount.
It pays to stay up a little later and get up a little earlier to enjoy all the independent merchants in Berlin have to offer their longtime friends and those customers who might brave the elements for the first time for a pajama party like no other.