Support for adults with intellectual and/or developmental disabilities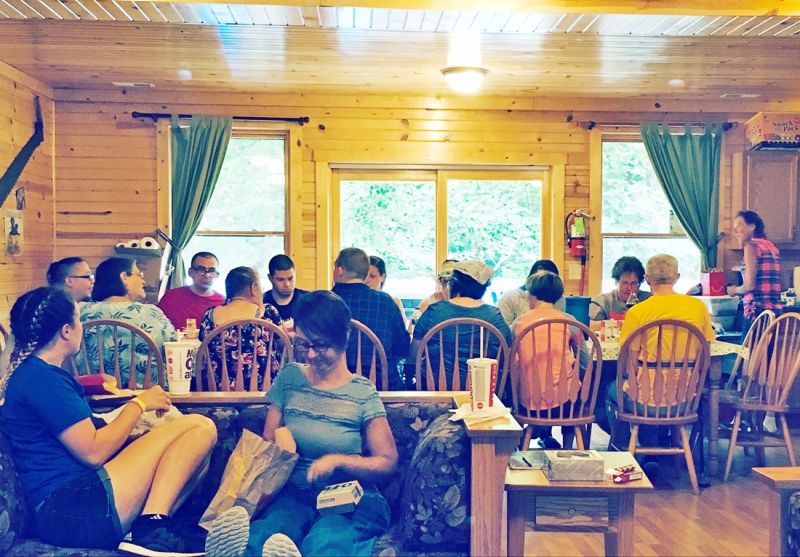 Forty-five years ago, when Beverly Theil and two partners formed the nonprofit organization that became Outreach Community Living Services, many adults with intellectual and/or developmental disabilities were homeless and were being preyed upon by opportunists, said Theil, the organization's board president.
"In 1977, the Apple Creek State Institute closed and anyone with an IQ higher than 50 was turned out into the community," she said. "Basically, they were given their first SSI check and told to go find a place to stay and use the rest for your food. Some of them had been at Apple Creek since they were toddlers and were now in their 50s and 60s. They had been told when to get up, when to go to bed and when to eat. They had no life skills and now they were literally sleeping in a public restroom in the bottom of the courthouse and getting food out of dumpsters. People were taking advantage of them by 'helping' them cash their checks. We thought this was not right. That's why we got started."
Since that time, OCLS — which originally was called Wooster Community Residences — has provided housing and support for developmentally delayed adults. Currently, the organization serves 15 people in congregate living — what used to be called a group home — and another 46 people who are in supported living in apartments in the community and receiving homemaking and personal care services like non-medical transportation or homemaker personal care services to be sure they're OK.
"Our original plan was a group home for six men, but it grew because the need was there," Theil said.
In addition to residential services, OCLS' staff of 33 people provides social and recreational opportunities for developmentally delayed adults — including those who are not residential clients.
"We do parties, like an annual St. Patrick's Day party and a summer picnic, with food trucks," Theil said. "We also do advocacy. Sometimes people get into situations that they shouldn't be in. We've had people get convinced to sign up for very expensive vacuum cleaners that they couldn't afford. We've had some cases where somebody might do something that brings them to the attention of the local police, and we will advocate for them because typically it's a situation where they don't understand what they did wrong."
OCLS also offers representative payee services.
"When someone has been declared unable to manage their own finances, we have an individual account set up for them through which we pay their rent and their utility and doctor bills," Theil said. "The people who do this are approved by the Social Security Administration to handle somebody else's money."
Theil said she was well acquainted with the need to serve developmentally delayed adults when she and her husband moved to Wayne County.
"Previously, when we lived in Maryland, I was with the first federally funded group home in the United States," she said. "I was used to group homes and understanding how they worked. I also grew up knowing a developmentally disabled girl who was the daughter of my mother's best friend and was 11 months younger than I am. When she was born, her parents were told that she wouldn't live to her teens. She's going on 74 now. Because of medical advancements, health problems that developmentally delayed people have can be tended to, and they are now living into their 60s and 70s."
OCLS is operated by Executive Director Katrina Jackson and a board of directors that includes parents, business people and other community members, Theil said. Client referrals come from area agencies, family members and other people in the community.
OCLS gets funding from the Wayne and Ashland County Board of Developmental Disabilities but also relies on fundraising and donations to pay for its programs.
"We appreciate all the support we receive from the community," Theil said. "Since we started in 1977, people may want to send a check for $19.77. But if they want to send $1,977, we would be happy to take that as well."
Donations can be sent to Outreach Community Living Services' offices at 337 W. North St. in Wooster (44691). You can learn more about OCLS by calling 330-263-0862.