The Free Press Standard is under new ownership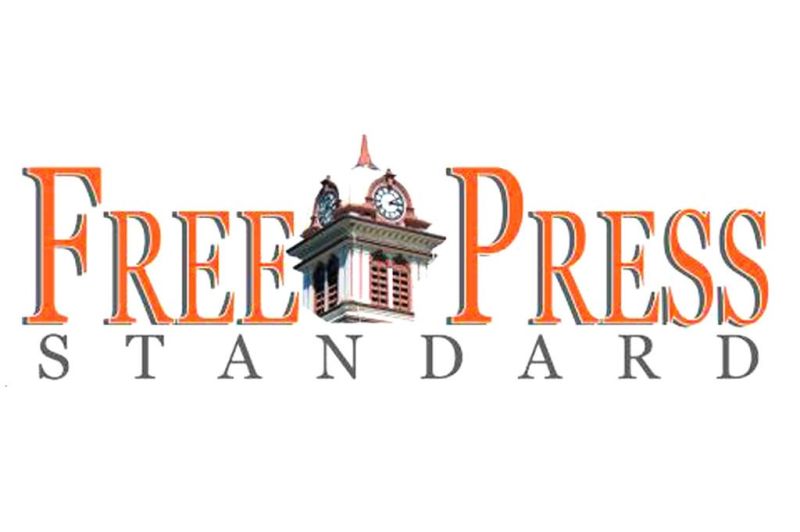 The Free Press Standard's legacy of serving Carroll County will continue under new ownership.
AloNovus Corp. of Millersburg has purchased The Free Press Standard from Schloss Media Inc.
Ken Blum, senior associate for Grimes/McGovern & Associates, coordinated the sale and represented the seller.
"What can you say about owning something like Carrollton's The Free Press Standard? At 189 years old, it's one of the oldest newspapers in the Midwest and the oldest continuously operating business in Carroll County," said Michael Mast, president of AloNovus Corp. "We are thrilled to add such a storied newspaper to the AloNovus family of print products."
Mast welcomed the staff from The Free Press Standard. "In addition we have the great, good fortune of adding this team of news professionals to our staff," he said. "I am grateful to David and Emily Schloss for their belief in AloNovus. We look forward to serving the Carroll County community and seeing The Free Press Standard thrive for another 189 years."
The sale of the newspaper was effective Monday, June 1.
"The Free Press Standard is a historic landmark within Carroll County, so I'm very honored and proud to have contributed to the stewardship of such an important community asset," said David Schloss, president of Schloss Media Inc. "The Mast family is very well-respected within Ohio's publishing and business community and over the past several decades has built a strong reputation. I believe Michael Mast will bring valuable resources into Carroll County and proven methods for helping local businesses thrive."
The Free Press Standard will join AloNovus' other print products such as The Bargain Hunter publications in Holmes, Wayne, Southern Stark, Tuscarawas and Southern Tuscarawas counties; the Wooster Weekly News; Coshocton Beacon; and Mimi Magazine, which serves communities in Medina, Lorain, Summit, Portage, Geauga and Lake counties.