The healing power of stem cells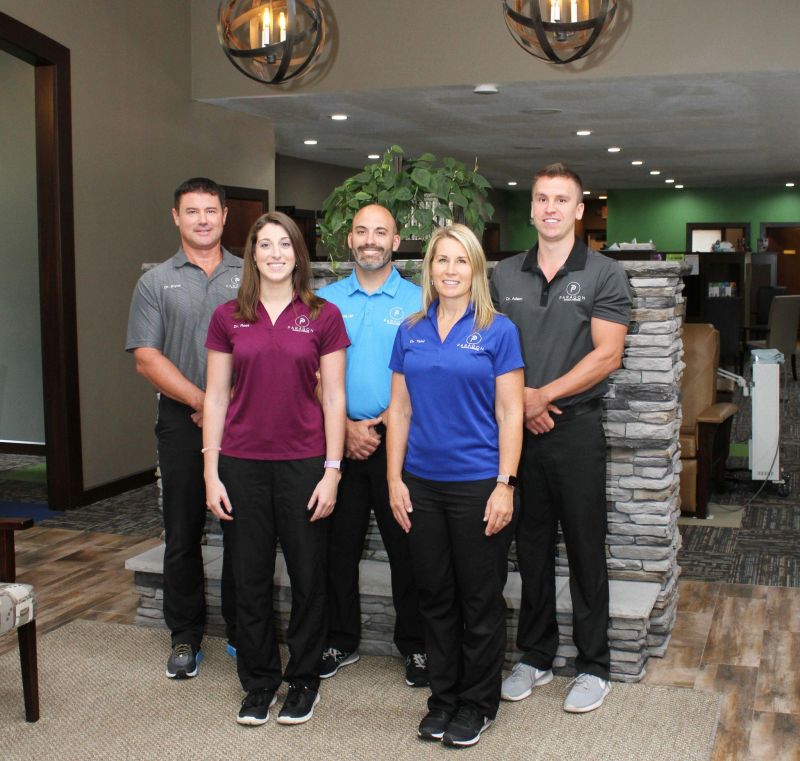 The science of stem cell therapy brings miracles down to earth at Paragon Physical Medicine. The stuff of miracles, stem cells brim with the potential to breathe new life into every cell of the body.  
The chiropractic and physical medicine clinic in Wooster helps to heal bones, joints and tendons by bringing together the holistic and medical spheres.  
"We provide our patients with the best of both worlds," said Dr. Bryce Chaffee, who founded the practice alongside his wife, Dr. Tami Chaffee. "Paragon is staffed with holistically trained chiropractors and holistically minded physicians, physicians' assistants and nurse practitioners."  
Paragon is one of a handful of pioneering practices in the country providing stem cell therapy.  
Stem cells are undifferentiated cells, the building blocks that make up the body's specialized cells. Without form or function, the recipient sets the future.  
Chaffee said he is often asked if there is a chance for rejection and explained, "Once injected, the patient's cells create the identity. Stem cells can turn into anything: a muscle or bone cell, a ligament or tendon cell, anything. Stem cells are the raw material for specialized cells."  
According to Chaffee, stem cells differentiate by responding to signals in the recipient's body, specifically the presence of inflammation. "Every disease has an inflammatory component. Stem cells work wonders for rheumatoid arthritis and fibromyalgia because of their inflammatory component. Healthy stem cells replace and drive out damaged cells with inflammation, and the symptoms of stiffness, swollenness, pain and fatigue go with them."  
The classical medical model monitors and treats the symptom. "There's a pill for this, a pill for that and pill for the side effects," Chaffee said. "Stem cells offer people hope to get off the medical merry-go-round without surgery followed by months of recovery."  
Stem cells come from healthy moms who've delivered healthy babies through cesarean section and greenlighted the donation of their umbilical cords to FDA-approved labs.  
Chaffee recently treated a 78-year-old patient for neuropathy, a condition that causes debilitating numbness and pain in the hands and feet, using stem cell therapy. In 1964, the patient refused amputation for the severe frostbite he suffered during a training exercise while stationed in Germany. After retiring from the army, the patient became a lineman and was electrocuted three times.  
"If there was ever a hard-luck case where stem cells wouldn't work, I thought this was it," Chaffee said. "He couldn't even bathe himself because he couldn't feel the washcloth in his hands. In a follow-up two weeks after doing stem cell therapy, the patient said, 'After 54 years I can feel the carpet under my toes.' I asked him what the best part of the treatment has been, and he said, 'I can feel my toes in my boots again.'"  
Chaffee didn't doubt the miraculous results his patient reported. Before he ever thought about introducing stem cell therapy to his patients, he experienced for himself what he calls the "amazing power of stem cells."
Fifteen years ago, he suffered an injury while playing semi-pro football with the Wayne County Wrath that left him unable to move his hands above his head. "It got to the point where I was considering surgery, but I couldn't take time off for the whole process of recovery and rehab. Then a friend suggested stem cells," Chaffee said. "A year and a half later, I'm stronger now than when I was playing football because the pain is gone and I can move, lift and work out again. Stem cells are among the most amazing God-given cells ever."  
Find Paragon Physical Medicine at 242 E. Milltown Road in Wooster. Hours are Monday and Wednesday from 8 a.m. to 6 p.m., Tuesday from 2 p.m. to 7 p.m., Thursday from 9 a.m. to 6 p.m. and Friday 8 a.m. to noon. Schedule a consultation by calling 330-345-4440 or visit ParagonPhysMed.com.