The Inn at Northwood Village connects with families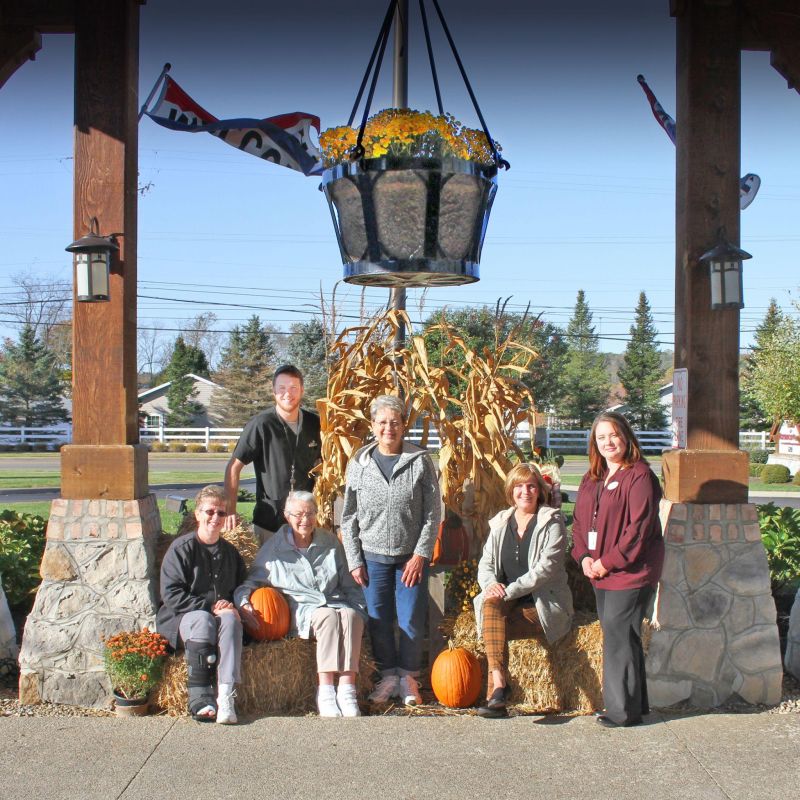 From the attractive architecture and colorful landscaping to the comfortable, elegant interior, The Inn at Northwood Village looks and feels like a wonderful place to call home, said Darla Carlisle, executive director of the assisted living and memory care community in Dover.
"We do have a beautiful facility, but that's only the surface of it," Carlisle insisted. "What really matters is the good, loving care we provide our residents. We want to show our residents — and their families — that we care about them on a personal level."
That goal, she said, is implemented by connecting with families, engaging with staff and caring for residents.
"The decision to move Mom or Dad into an assisted living facility is usually a stressful one that may involve guilt and confusion," Carlisle said. "That's why it's so important for us to connect and communicate with the families from the beginning. The children, especially when memory problems are involved, may not understand everything that's happening and are anxious about being sure that Mom or Dad is getting the best care possible. Through education and communication, we're here to help families through all of the changes their loved ones are going through."
Carlisle emphasized there is no right or wrong way for a family to be involved in a parent's care.
"Every individual is different and we all live our lives very differently," she said. "That's true for our residents and for their families. Some people choose to be very involved in day-to-day care. They want to be there for Mom's breathing treatment and want to help to feed her. Others aren't comfortable with that. That's not the relationship they want to have with their parents and they prefer that we provide the care so they can just be a daughter or son. There is no wrong choice about what you want that relationship to be."
In any case, Carlisle said, Northwood families are always kept apprised about what's happening through care conferences and routine daily communication. Aides, housekeepers and other staff members who work directly with residents are integral in the process. That's why Northwood Village cherishes employee feedback, she said.
"We put a lot of time into listening to our staff and getting them involved in decision making," she said. "They are the ones who have the most day to day contact with residents and are in a position to see what's being done and what positive changes can be made. At the end of the day, we all want to feel that we have made a difference in improving people's lives."
The Inn at Northwood Village offers a continuum of care that allows residents to age in place.
"We have traditional assisted living, enhanced care and memory care, which is one of a kind in this area," Carlisle said. "That means once a resident becomes a part of our community, he or she doesn't have to go through the anxiety of moving somewhere else. Maybe Mom has early stages of dementia and you realize that it's going to get worse over time. Starting her in assisted living now allows for a smooth transition through our community and into our memory unit when the time is right."
When the time is right for your loved one to move into assisted living, it's easy to determine whether The Inn at Northwood Village is the right community.
"It all starts with a phone call and a tour, and sitting down with the family to get to know each other," Carlisle said. "We'll discuss what your needs are, what you can expect from us and what our limitations are. That will put you in the best position to make an informed decision."
You can schedule a tour by calling 234-801-4041. You also can learn more by visiting InnAtNorthwoodVillage.com. The Inn at Northwood Village is conveniently located at 5799 N. Wooster Avenue Ext. NW, in Dover.