The power is yours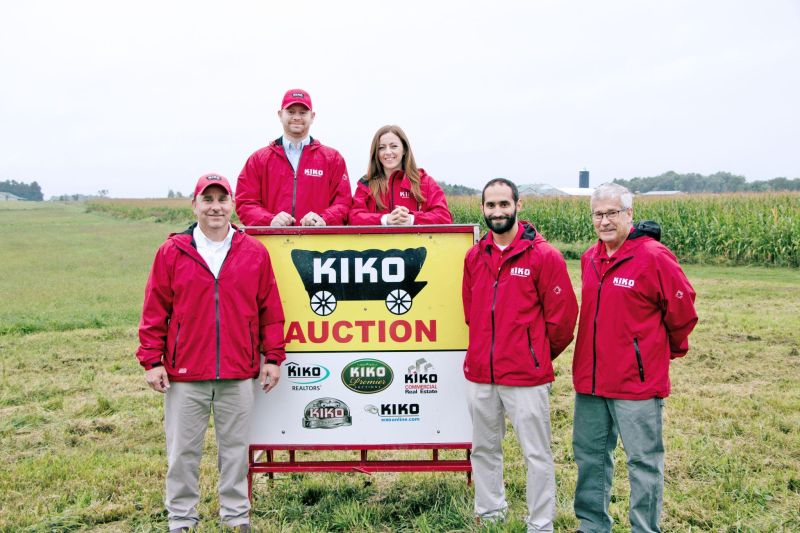 When it comes to selling, Kiko delivers options. Whether choosing an auction or a traditional for sale listing, the power is yours to reach your goals.  
"We're a fourth generation auction company and real estate brokerage with the advantage of being able to offer our clients a choice," said Peter Kiko, Sr., a third-generation member of the Kiko family and an auctioneer/realtor who has worked with Kiko Company since 1985. "They can choose to list and sell their home through the traditional way or opt for the auction format. We also offer online selling and buyer representation. Our focus as asset advisors means we arm our clients with everything they need to make an informed decision about what's best for them and their families."  
And although it's a common myth that homes sold through auction are available because the owner passed away or went bankrupt, that isn't the case.  
"A lot of people think property auctions are for either the dead or desperate," Kiko said. "That simply isn't the case. Our real estate sellers want the power to decide how and when their properties move through the market. We give them that."  
Kiko Company's popular auction-based real estate selling formula has been so well received over the years that the company sold nearly $125 million in real estate in 2017 through both auctions and traditional for sale listings.  
Real estate auctions, Kiko explained, are for sellers who want to control the terms of the sale, including the date and time. Property can also be sold "as is" with no contingencies. They're also perfect for families living out of state with mom or dad's home to sell and for people who want to liquidate their personal and property holdings so they can quickly move on to the next phase of their lives.  
"That's another advantage we offer," Kiko said. "We can do more than just sell your home. We can sell your land, your equipment, your vehicles, your firearms and anything else of value."  
Kiko said just as many of the company's real estate listings are for high-end properties as they are for more modest homes. "People get relocated and have to move quickly," he said. "We can help them transition out of the area with ease."  
Whether auction or traditional for sale listing, Kiko meets with sellers to help determine the best way to meet their goals. "We pull the comps and give a realistic baseline for the price you can expect to get for your home," he said. "Even if you go the traditional sales route, our exclusive database of bidders that spans the last 75 years is invaluable. They also like to buy property the traditional way."  
"I live on a 100-plus-acre farm in Dalton, raising and selling grass-fed beef," Kiko said. "With a farming background, I specialize in helping people market farm properties including rural land, farm land, cattle and machinery. I understand how farming and land management work, so clients trust me to give them the best advice for their property."  
In addition to farms and residential homes on 5 acres or more, Kiko and his team are experts at selling commercial property as well as vacant land. "We work collaboratively with you to present all of the options to get your property sold, then give you the power to decide how it gets done," he said.  
If you're a business owner, the Kiko Company team can help you move both the building and the business. "We can present prospective buyers with a turnkey operation and get you the biggest return on your investment," he said.  
"All of us earn money, buy property and assets, enjoy those items, and then eventually sell those items for cash to purchase something new, retire or travel," he said. "What we want all our clients to know is they should call Kiko any time they are thinking about buying or selling."     
 Kiko Company is a full-service auction and real estate company serving Ohio, Pennsylvania and West Virginia and has offices in Canton and Dover. Peter Kiko's phone number is 330-705-5996. For more information visit KikoCompany.co.