Warther Cutlery invites community to grand opening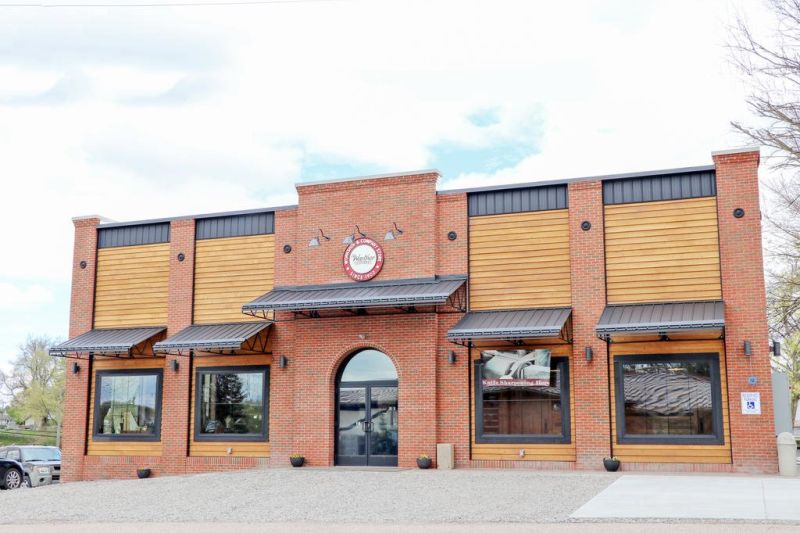 Warther Cutlery has already celebrated its grand opening, but a ribbon-cutting is scheduled for Friday, May 10 at 2 p.m., and a Community Grand Opening is slated for Saturday, May 11 from 9 a.m. to 6 p.m. at the new location near the museum and the original Ernest Mooney Warther home.
The recently completed 15,000-square-foot building was designed by B.A. Widder Architectural and constructed by Benchmark Construction.
The official grand opening marks the completion of the first new construction since 1963 and the first construction since the addition to the museum in 2002. The building houses a manufacturing shop located in the basement level, a 2,600-square-foot store with knife sharpening and viewing area located on the second level, and offices and conference room round out the design on the third floor.
"In the past few years we have seen our internal efforts gain traction and start rolling," said Steven Cunningham, Warther Cutlery president. "We had utilized every square inch of our original shop and store to the point that we knew this space was necessary. Having the ability to build so close to our original location, all the while keeping Mooney's homestead and his carvings close, was a main priority. This building brings another attraction to the community and improves our ability to serve our customers. It cannot go without saying how grateful we are to have such great support through our community and our customers."
Cunningham said the new facility was designed with the goal of achieving ample manufacturing space for a growing business.
The Community Grand Opening will be an all-day event that will include kitchen demos, a featured chef, entertainment, samplings and give-a-ways every hour. Warther Cutlery also will announce the winner of its Mother's Day Contest and award the prize of a hand-crafted and personalized recipe box.
Cunningham said, "Warther Cutlery began in 1902 when Mooney made his first knife as a present to his mother on Mother's Day. We saw it fitting to honor that birthplace of our company and to continue on and mark a new chapter in our business on Mother's Day."
The New Warther Cutlery Workshop & Company Store is open seven days a week Monday through Saturday from 9 a.m to 5 p.m. and Sunday from 10 a.m. to 5 p.m. The new store features cutlery, Warther Wood products, kitchen accessories, gourmet food and more.
The new store is located at 924 N. Tuscarawas Ave. in Dover.