Weaver Appliance turns 30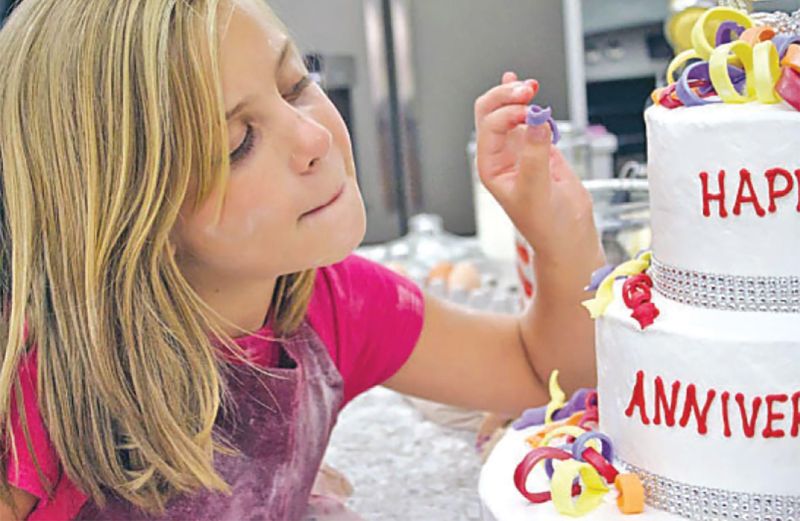 Thirty years ago, Dennis and Mary Jane Weaver moved their family from Canton to Sugarcreek. Starting with one Chevy S-10 pickup truck, the Weavers established a home appliance business that continues to serve the community today.
"It's a remarkable story," said Nathan Bear, who has operated Weaver Appliance since Dennis Weaver passed five years ago.
That story will be celebrated during Weaver's 30-year anniversary and customer appreciation sale on Saturday, Aug. 24 from 8 a.m. to 3 p.m.
"It's going to be a fun event with food, prizes and giveaways," Bear said.
Major appliances will be among the prizes, and Weaver's will offer some huge discounts to mark its 30th anniversary.
"If you're remodeling your kitchen or just looking to replace your appliances, this is going to be the best time of the year to buy," Bear said. "We'll have vendors offering discounts and factory rebates, along with our own special discounts and Labor Day prices. It's a tremendous opportunity to save money on some fantastic new appliances while also getting to know our family and our other employees who work so hard to provide exceptional service to our customers."
Dennis Weaver, Bear said, left a legacy of honesty and sincerity, which remain the foundation of the business today.
"Dennis was a man of tremendous faith, and he believed in doing things the right way," said Bear, who called Weaver not only his father-in-law, but also his best friend. "I learned so much from him personally, outside of work. You knew as soon as you met him that he was a man you could trust, and that's what he built his business on."
When Weaver Appliance began, Dennis Weaver made service calls while Mary Jane answered the phone and tended to their five children. Bear said it wasn't unusual in the old days for Sunday dinner at the Weaver home to be momentarily suspended by a neighbor in need of an appliance part.
"It happened all the time," he said. "That commitment to helpful, neighborly service continues at Weaver Appliance today."
Today, the showroom includes an ample assortment of refrigerators, dishwashers, laundry equipment and other appliances, along with a comprehensive parts department. Through its membership in a national buying cooperative made up of more than 4,500 independently owned businesses, Weaver Appliance is able to get products at exceptional prices and pass the savings along to its customers.
"There is a misconception that the national big box stores offer the best prices," Bear said. "Not only can we compete with the big box stores in many cases, but a lot of times we can beat them."
Among the highlights to be seen at the anniversary sale will be a new kitchen display featuring GE Cafe appliances and concrete counter tops. Concrete counter tops, Bear said, are a relatively new kitchen option.
"We're really excited about them; they're amazing," he said. "People are starting to ask about them, but they don't know where to get them. Our counter top was made by Andrew Weaver of Weave Designs in Beach City."
The display was created by Precision Woodworking of Dundee.
"The display is beautiful," Bear said. "People who are building or remodeling will get some great ideas from it. We're delighted to be able to show off the work of some local businesses."
Other local businesses — Amish Country Donuts & Cafe and Park Street Pizza — will provide food for the event.
"We'll be giving away a Speed Queen washer and dryer set valued at $2,000," Bear said. "We'll also be giving away a Samsung dishwasher, a Samsung robotic vacuum cleaner and a 100th anniversary limited edition KitchenAid mixer, as well as a KitchenAid dishwasher."
A raffle will be held for a Samsung French door black stainless steel refrigerator. Proceeds from the raffle will benefit the Student Ministry at Authentic Church in New Philadelphia.
"Everybody will get a spin on our prize wheel," Bear said.

Weaver Appliance is located at 1780 State Route 39 in Sugarcreek. You can find more information at WeaverAppliance.com or by calling 330-852-4555.