White Law Office - Legal support for a rural community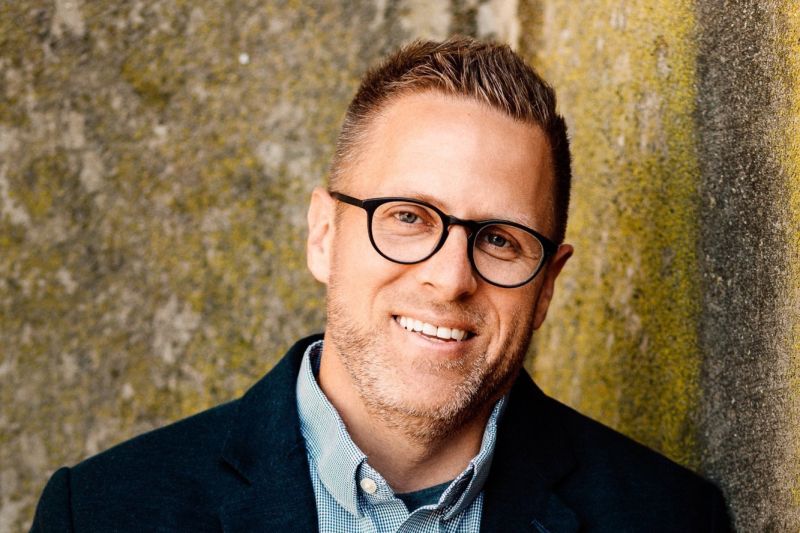 The smartest investment is the one you make in yourself. In the end, your decision pays off for your family and contributes to your community. It's a lesson Ken Hochstetler, along with the other partners at White Law Office, knows well.
Hochstetler is a lifelong resident of Holmes and Tuscarawas counties, having originally grown up in the Baltic area. He has lived in Berlin for the last 20 years, giving him the opportunity to build many strong relationships in the area.
Before earning degrees from Kent State University, Mount Vernon Nazarene University, and the University of Akron School of Law, Hochstetler had a 15-year career in purchasing, management, finance and business ownership.
He decided to build on that professional knowledge and pursue a new career as an attorney. Wanting to serve the local community, he made the decision to embark on a new career with his family, his wife, Sherri, their two daughters, Tatiana and Katherine, and two foster children they are currently in the process of adopting. Ultimately, Hochstetler — with a passion for the field of the law — wanted to contribute to the prosperity of the rural community that made him who he is.
With a focus in real estate, corporate law, and estate planning, Hochstetler, who grew up speaking Pennsylvania Dutch, can help navigate the complexities of the law, making it easier for his clients to make informed decisions.
At White Law Office, no-charge legal consultations are a click or a call away. While there's no cost or obligation, it is easy for many potential clients to recognize the value of knowing their options.
"I'm frequently the person people talk to, but I have other attorneys who are helping me so that we can turn things around quickly," Hochstetler said. "Our clients' needs are our top priority, and if a client needs an LLC, we'll try to have it back to the client within a week — estate planning in two weeks. We set up guidelines to ensure people receive a level of service that's different from what they may receive at another law firm."
Hochstetler is happy to meet in person, do a phone consultation or meet remotely via Zoom or any other video conferencing platform.
"Even if you don't end up hiring us, it's important for us to make sure you have a good experience," Hochstetler said.
With that said, a no-charge consultation is well worth the time.
"A failure to plan can ultimately be costly," Hochstetler said. "We try to figure out what legal services you may need, and the cost for those services, so you can make an informed decision on moving ahead. But if not, there's always value in having in the information."
Real Estate
Hochstetler and White Law Office, along with Walnut Ridge Title, guides clients through buying or selling property, land, and even mineral rights with or without a Realtor.
"If you're buying or selling property and need someone to handle the transfer, we can help, from the initial purchase agreement to the closing," Hochstetler said.
Corporate Law
Every business needs to start somewhere.
"We can help you in deciding whether you need an LLC or other entity for your business. Some of the more common services we provide for businesses are employment law, debt collection, credit applications, drafting and reviewing proposals and contracts, bankruptcy claims, warranties, and the transfer of businesses," Hochstetler said.
Estate Planning
Many people talk about how they need a plan that takes care of things when they pass away, but never follow through in making it happen. Estate planning covers things like a Last Will and Testament, Power of Attorney, Living Will and Trusts and provides clients with the peace of mind that they have a plan in place.
"Whether you are concerned about having a plan for who would be the guardian of your minor children or want to ensure that assets go to the intended beneficiaries when you pass, we can find a plan that works for you," Hochstetler said.
Invest the time to know your options. For a no-charge legal consultation, call Ken Hochstetler at
330-231-1195. White Law Office is located at 209 N. Washington St. in Millersburg, or online at TheWhiteLawOffice.com.