Church hosts Hat Sunday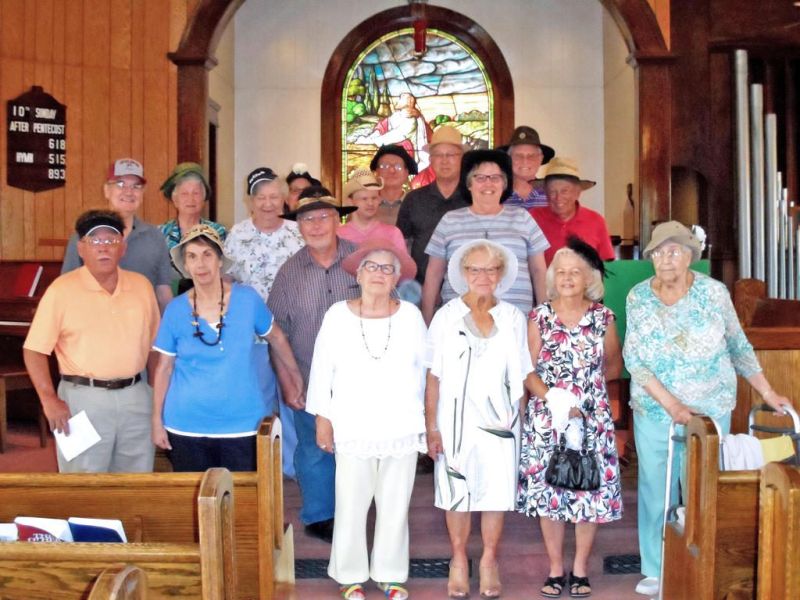 The Shanesville Lutheran Church at Sugarcreek celebrated its third annual Hat Sunday on July 29. Most of those in attendance wore a hat during the Sunday morning worship service.
Hat Sunday was introduced by the music and worship committee of the church as a summer activity to help raise funds for the homeless shelter.
Total donations of $356.70 were given for the Tuscarawas County Homeless Shelter for the privilege of wearing a hat to church.
Barb DeBord is presently serving as minister at the Shanesville Lutheran Church in Sugarcreek and St. John Lutheran Church of Baltic.