Church of God in Millersburg to host an auction for Kenya Project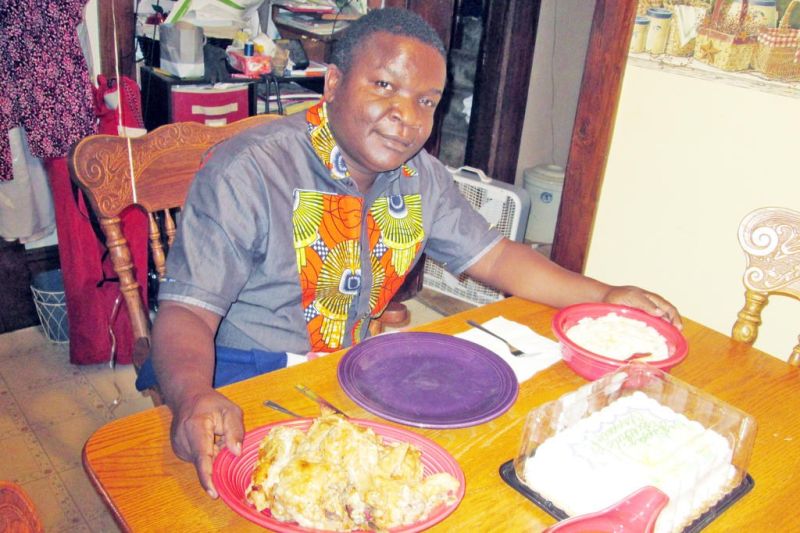 On the heels of its Taste of Kenya fundraising meal, the Church of God in Millersburg will host an auction on Saturday, Aug. 24 at Jitter's Coffee House, 1545 S. Washington St., Millersburg. Albert Miller will serve as the auctioneer for the event. The auction will begin at 10 a.m.
The auction will include a number of quality items including a hand-crafted octagonal glass-top table, antique toys and several pieces of collectible Millersburg Glass.
According to Pastor Dave Masters, there will be some impressive items on the auction block with all of the proceeds going directly toward the church's upcoming mission trip to build some needed facilities at the orphanage through Christ Way Missions in Kenya.
The second of the two fundraisers for the orphanage will help create funds that will be earmarked to build shower houses, a new water tower, a chicken paddock, a garden, the ability to connect the orphanage to the internet and more projects that will help the Christ Way Missions be able to become self-sufficient.
The church continues to accept quality products to sell at the auction to generate the needed funds to finish the jobs they hope to build.
These projects provide needed food, water and a better way for the students to be healthier and happier. They will create a sense of purpose, according to Evelyn Wooten, who is heading up the mission trip along with Masters.
"These projects would make a huge difference in how the orphanage operates," Wooten said. "It will provide them with operating money so that they can become self-sufficient. They can create an actual budget from which they can operate because many of the projects are geared toward creating ways for them to bring in money."
Masters said not only will it create income for the orphanage, but also it will help people in that area learn viable skills.
"You're going to see some people learning to farm, to take care of the chickens, to feed and care for them," Masters said. "We will teach people how to dress the birds and then can them. Some people will get into sales while others learn how to promote the different things they have to sell on the internet. It's all about helping them learn how to thrive and not just survive."
Anyone wishing to make a donation, either monetarily or through an auction item, may call Masters at 330-231-7058.