Community comes together to offer Vacation Bible School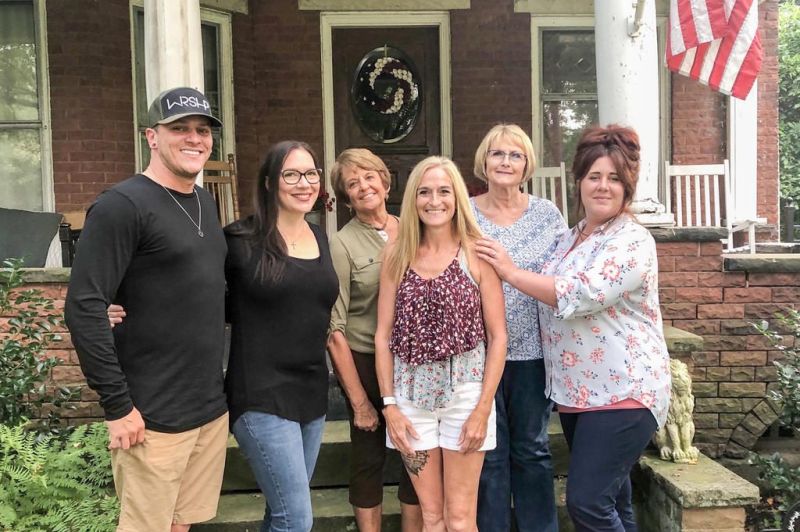 As of a few weeks ago, it appeared the Bolivar-Zoar Community Vacation Bible School would be canceled for the second year in a row. First, of course, COVID struck. Then the group lost their director and several volunteers.
Fueled by their own fond memories of VBS and how much it meant to them on those long-ago summer days, a group spearheaded by Megan Gettan of Bolivar assembled and decided to make it happen.
Each year for the past 10 years, churches in the community have come together to provide VBS. Gettan, a member of St. Paul's Lutheran Church, said it was her church's year to host the event. She had just agreed to take over as the youth group coordinator when she was told the VBS would not take place because there was no director.
"I said, 'If that's the only thing stopping you, I'll do it.' I couldn't stand the thought of it not happening. Because once you stop doing something, it's hard to get it started again. I just felt a pull to do it," she said.
A quick meeting was called, a theme was developed, ideas were exchanged and VBS was a go.
"We decided to hold a one-day event as opposed to not having anything," Gettan said. "To hold a week-long VBS, you really have to start planning in January."
The event will take place at St. Paul's Lutheran Church in Bolivar on Saturday, Aug. 7 from 1-4:30 p.m. and is open to children from pre-k to sixth grade. Pre-k children must be accompanied by an adult during the event.
"I want people to know that all children are welcome, whether they are members of a church or not," Gettan said.
A dinner will be served after VBS for the families of the children who attend.
"I love this concept," said Sarah Warfield, a committee member whose mother, Susan Labish, served as the director for many years. "We are such small towns, so instead of each church trying to put on the event, when we all come together, we're able to do so much more."
In addition to St. Paul's Lutheran Church, other churches coming together to host Community VBS are Holy Trinity Church, Zoar United Church of Christ, Bolivar United Methodist Church and St. John's United Church of Christ of Bolivar.
Chris Stevenson from St. John's UCC said she has been helping with the event for a number of years and wanted to see it happen again this year. "Bible school meant a lot to me as a kid, and to see the kids' faces and know how much they enjoy their time at VBS really makes me want to do it," she said.
Mary Gagliano from Holy Trinity Church has spent a lifetime serving children as a pediatric nurse practitioner. "Children are my passion, and it's a great way to serve as a role model for kids," she said.
Emily Dixon said she and her husband Matt have helped for the past several years on behalf of Zoar UCC. "I just love being a part of it and getting my kids and their friends involved," she said.
Lisa Keane from St. Paul's Lutheran also has helped in the past as a group leader. "This year I'll be taking photos of the kids at the event and giving them copies to take home," she said.
Ryan Eckert, whose father is the pastor at Bolivar United Methodist, will lead the Bible lessons. "I always enjoyed VBS as a kid, so I wanted to help out any way I could," he said.
A big top theme
Bringing a huge element of fun to VBS was one of the goals of the committee, so they chose "Our Faith Is Over the Top" as a theme, with activities reflecting the circus theme.
Gettan will dress as a ringmaster with other teachers and aides appearing as clowns, strong men and additional circus characters.
Gettan and the committee agree Community VBS is all about coming together to learn and worship. "Even though we're from different churches, we're one community, and coming together is such a blessing," Gettan said.
For more information or to register your child, email bolivarareavbs@gmail.com. Registration forms also are available at each participating church.