Daughter Enter-In women's conference welcomes speakers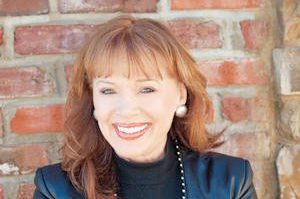 Circle of Friends and Berlin Christian Fellowship have partnered together to bring nationally known speakers, Carol Kent and Tanya Glanzman, as the keynote speakers at the Daughter Enter-In women's conference on March 16.
Kent has been a featured speaker at Women of Faith, Extraordinary Women and Women of Joy arena events. She is the president of Speak Up Speaker Services, a Christian speakers' bureau, and the founder and director of the Speak Up Conference, a ministry committed to helping Christians develop their speaking and writing skills.
She and her husband Gene have founded the nonprofit organization, Speak Up for Hope, which benefits inmates and their families. Carol holds a master's degree in communication arts and a bachelor's degree in speech education.
She is the author of over 20 books including "When I Lay My Isaac Down," "Speak Up with Confidence" and "Becoming a Woman of Influence." Her newest title is a 365 page-per-day devotional titled "He Holds My Hand."
Glanzman is a licensed professional counselor, specializing in women's trauma recovery with expertise in boundary setting and self-care.
The one-day conference from 9 a.m. to 3 p.m. will be held at Berlin Christian Fellowship, 5382 County Road 201, Millersburg. Tickets are available until March 11 at Gospel Book Store, Berlin Christian Fellowship and online at Eventbrite.com.
The $30 admission price includes a light continental at 8:30 a.m. and lunch catered by Olde World Bistro. All women are invited to participate in the conference. Call 330-893-3115 for more information.