Door of Hope banquet recognizes local ministries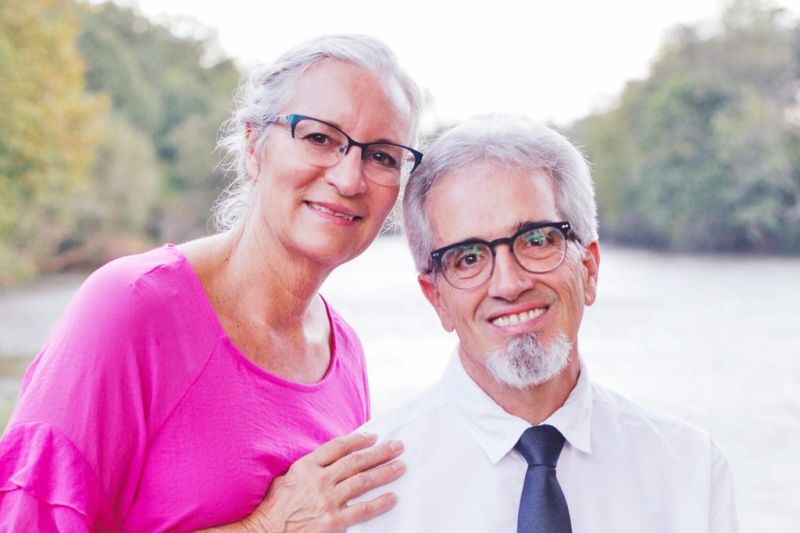 Jason Schlabach, founder and counselor of Door of Hope Ministry of Columbus, North Carolina, and his team are putting the final touches on their banquet plans, set for Sept. 19 at Carlisle Inn in Walnut Creek.
In previous banquets the two-pronged intent for the event was to create awareness and raise funds for the ministry.
On July 1 Door of Hope Ministry celebrated 20 years of ministry in North Carolina.
Schlabach and his wife Fern were both born and raised in the Sugarcreek area.
Schlabach has invited multiple local ministries to be represented on Sept. 19 as a different approach to conducting the ministry banquet. In the past Door of Hope banquets have primarily focused on the work of Door of Hope, but this year Schlabach wants to be very intentional about including and honoring active ministries based in the Holmes and Tuscarawas county areas who are being faithful in their respective callings.
"Doing ministry is not about politics or competition," Schlabach said. "We are in this together to serve the higher cause that God has called each of us to — to represent Jesus Christ, the King of kings."
While there are many local ministries, Door of Hope Ministry and local Door of Hope board members wish to honor and include Souls4Him Ministries, Ministries of Wayne Weaver, Caring for the Heart Ministries, Operation 6:12, Toward the Goal Ministries, Freedom Hills Ministries, Wengerd Ministries and others.
Reservations are required. The public is invited, and guests can check availability by calling Dan and Rita Miller at 330-763-0214 or Dan and Anita Schrock at 330-401-5529.
Doors will open at 5:45 p.m. John Schmid will play music at 6 p.m. Dinner will be served at 6:30 p.m., and a freewill offering will be received.
The Carlisle Inn is located at 4949 Walnut St. in Walnut Creek.