Gospel quartet to perform at Coshocton church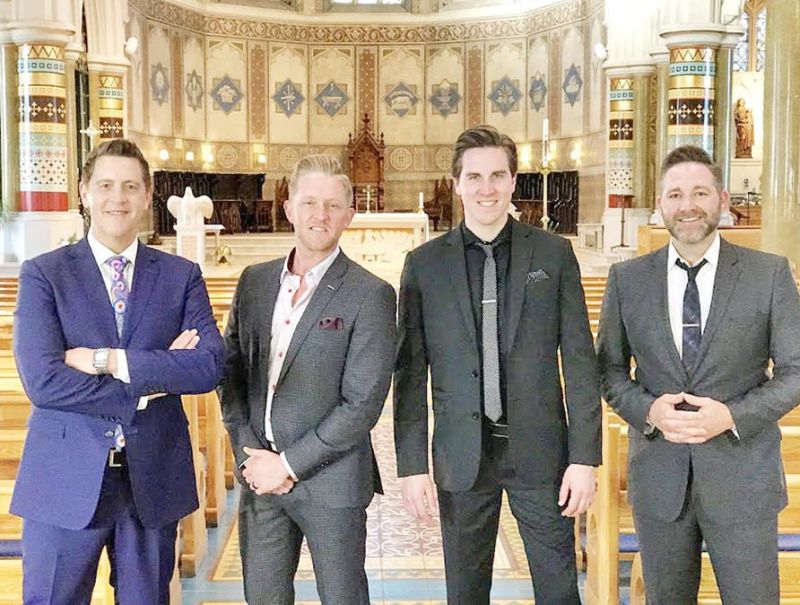 The music department of Roscoe United Methodist Church announced that Ernie Haase and Signature Sound will be in concert on Sunday, Nov. 25 at 6 p.m. in their sanctuary. Timothy Noble, gospel pianist, also will be featured.  
Doors will open at 5 p.m. Tickets are $10 per person with a love offering to be received during intermission.
Christian Healthcare Ministries, an alternative to health insurance, is a partial corporate sponsor of this event. Checks should be made out to Roscoe UMC with Signature Sound written on the memo line.
Tickets may be picked up in the church fellowship hall Monday through Friday from 8:30 a.m. to 1 p.m., or a check may be sent to Signature Sound, c/o Roscoe UMC, 475 High St., Coshocton, OH 43812. Include name, address, phone number and a check.
Call 740-502-0972 for more information. There is limited seating. Tickets are transferable but not refundable. It would be helpful if churches request their tickets in a group.
The church is located at 475 High St. near Historic Roscoe Village in Coshocton.
From its formation in 2003, EHSS became one of the most popular and beloved quartets in all of Southern Gospel music. The group has traveled all over the world and continues to gain fans all around the globe.
Haase, the Stowe, Ohio native and group founder, is a tenor whose early roots with the Southern Gospel quartet, The Cathedrals, helped begin his dream to form a group of his own. Along with many appearances through the years on the widely regarded Gaither Homecoming Tour, his goal was soon accomplished and then some as EHSS quickly gained an international platform in gospel music.