Local pastors using Zoom to stay connected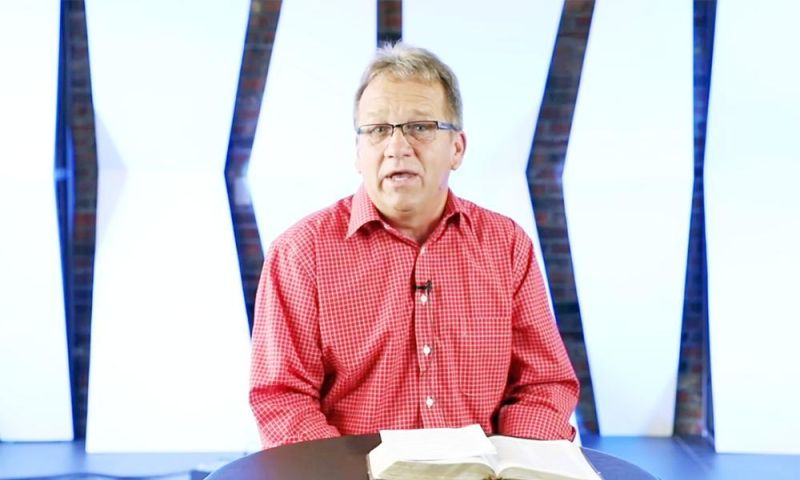 Sometimes frightening moments in life can bring about a reawakening and change in very positive ways. For pastors trying to lead their congregations through these difficult pandemic times as COVID-19 marches on, learning to lean on one another is something that has grown since churches closed their doors weeks ago.
As a result of social distancing, a growing number of area pastors have taken the opportunity to connect with one another in new ways.
Spurred by pastor Larry Kaufman of Grace Mennonite, about 15 area pastors have committed to connecting through the application Zoom on a weekly basis.
During that time online, they can share their thoughts and ideas, concerns, joys, and sorrows, and it has helped them realize they are united in their desire to serve God and build the Kingdom of God.
Baptists, Mennonite, nondenominational pastors and others have found their way into the forum and have been delighted being able to share with other pastors.
"We are coming together around the banner of Jesus Christ and putting aside some of the denominational differences to rally together," Kaufman said. "It is exciting to connect and ask each other how we can pray and encourage one another and to discuss how we can work together better to help people."
What has resulted is pastors finding ways to grow together as they lead their respective churches.
"This is what church was meant to be," Kaufman said. "I think one of the positives that will come from coronavirus is the bringing of people together. It has brought us pastors closer to one another."
Every Wednesday at 9 a.m. the Zoom conference is open to any area pastor. While it is easy for a pastor to fall into the notion they are sometimes on an island, these Zoom conferences have provided great insight into their ability to connect and thrive together.
"I wonder if sometimes we don't take that sense of community and relationships for granted," Kaufman said. "We are together so much that it is easy to let it become so normal. But now with social distancing, we are finding that connecting with those in the faith community is powerful. It is not the same as being in the room with others, but it has been inspiring."
The Zoom calls have included 15-20 pastors who have logged on and tuned in.
Kaufman said while everything is being disrupted, good leaders need to learn how to adapt in order to lead. That includes putting aside some differences and learning to glean from other leaders, which has been a big part of these Zoom conference sessions.
"Whether it is through Zoom calls or a physical gathering, getting together as pastors on a weekly basis is something that we definitely need to continue," Kaufman said. "Having that connection, the sounding board, regardless of denominational affiliation, is so valuable. Keeping this going would be incredible, and I am hoping to see this continue beyond this coronavirus."
There is definitely strength in numbers, and area pastors have been finding that when they connect and glean from one another, they are able to adapt and grow together in ways they couldn't do as individuals.
Kaufman said change may be difficult, but he said historically when people struggle on a large scale, God has always brought about good.
Through something that has been a monumental struggle, area pastors have grown to recognize they have a lot more support for one another than perhaps they ever realized.