Longenecker presents dinner theater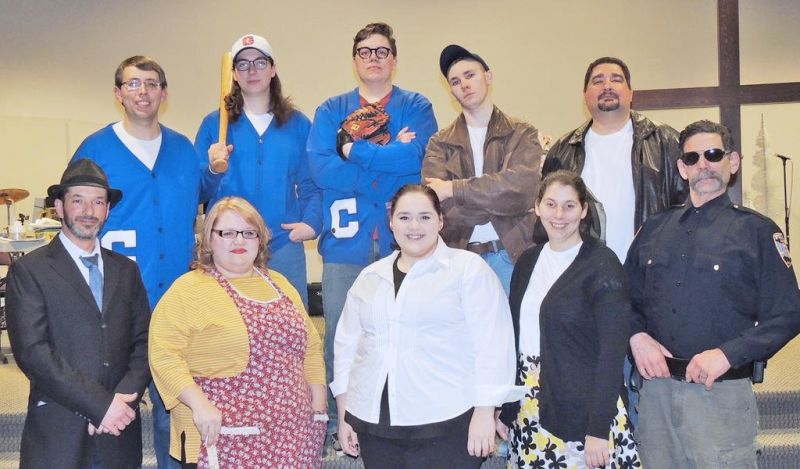 Longenecker Mennonite Church invites the community to a fabulous '50s dinner theater with "A Knock around the Block" by Kimberlee Mendoza.
This blast from the past has all the good, clean fun of a '50s sitcom. It's like eating dinner from TV trays and watching a black-and-white set.
The neighborhood boys' idyllic afternoon of backyard baseball is interrupted by a couple of motorcycle-riding hooligans. Credo's the rhyme and Dune's the reason behind these resident bad boys with their swagger and threats. Then someone smacks Dune with a baseball bat. But who?
Performances are March 1-3 at 6:30 p.m. Tickets are $20 for adults and $10 for children 10 and under.
To purchase tickets, text or call Sheila at 330-466-2277.
The youth of the church will help with dinner service and collecting tips for a mission trip to Kentucky this summer.
Longenecker Mennonite Church is located at 2200 Township Road 606 in Dundee. Visit the church's website at www.longeneckermennonite.com or its Facebook page for additional information.