Lutherans donate much-needed school supplies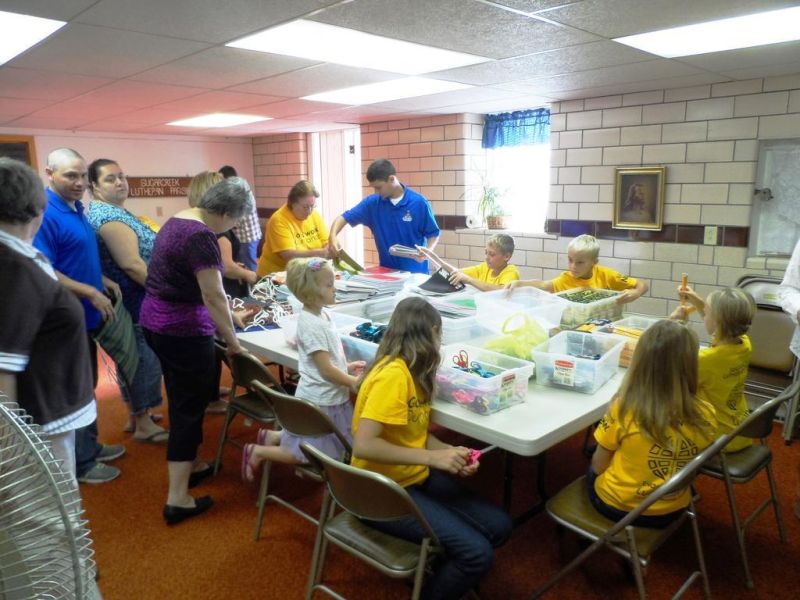 Youth and adults of the Shanesville Lutheran Church at Sugarcreek gathered on Sunday, Sept. 8 to assemble school kits for the Lutheran World Relief School Project. A total of 204 hand-sewn bags were filled with supplies.
Rose and Garry Thomas of Baltic will transport the boxes along with items from St. John Lutheran Church at Baltic and Grace Lutheran Church at Steubenville to Jerusalem Lutheran Church in Lodi on Oct. 14.
Boxes will be loaded onto a tractor trailer truck donated by Kreider/Samsa Trucking of Seville and transported with other school kits, quilts, blankets, personal kits and more brought in from Lutheran Churches of Northeastern Ohio to a Church World Services warehouse in Baltimore, Maryland.
These items along with many more will be repacked and shipped overseas and distributed by LWR to locations around the world where they are needed the most.