Operation 6:12 expands to Coshocton County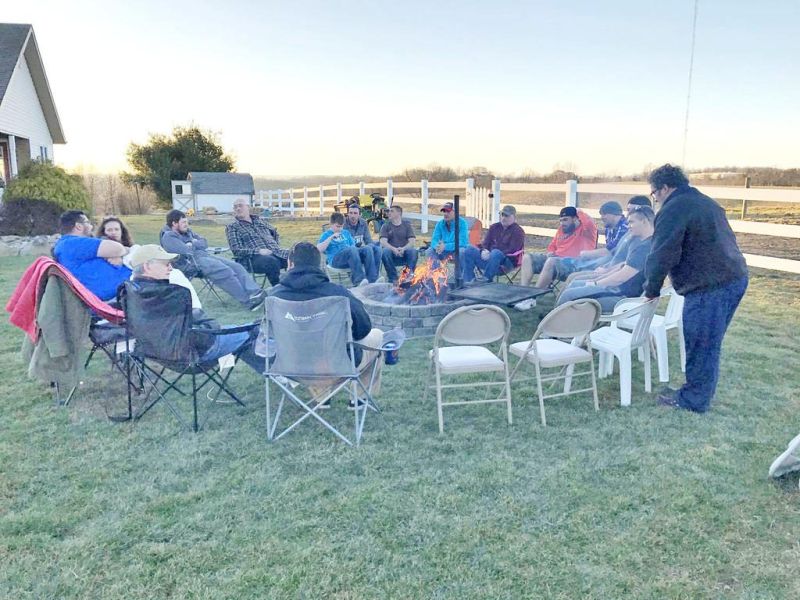 Land on state Route 621 that was once used for agricultural research is now a place where men can come together to admit they are not OK and figure out how to face their struggles with the help of Jesus Christ.
Operation 6:12 was started by Paul Feher and his wife, Tillie Feher. It is based out of Sugarcreek, but in July 2020 it expanded to Coshocton County.
"A local businessman bought this property and donated it to us," Paul Feher said. "We weren't really looking for property, but it fell into our laps, and we are very grateful."
The Coshocton location has 11 buildings on 13 1/2 acres. It is used for the men's program, and the women still gather in Sugarcreek.
Paul Feher, a former addict, was arrested for selling narcotics, and while in prison, he decided to turn his life around.
"While I was in prison, God put a burden on my heart for people that struggle with addiction and can't straighten out their life long enough to stay out of prison," he says on the Operation 6:12 website. "Prison was challenging, but God blessed me with knowledge and wisdom and carried me through that time."
Now Feher helps others deal with addiction and mental-health issues such as depression and anxiety.
"A lot of people hear about us through word of mouth, but we also do get people who are referred to us by other organizations and counselors," Feher said.
After someone makes the initial call asking for help, staff members do an assessment and figure out how they can help.
"It's a seven-month-long program, but we allow time to be on people's side," Feher said.
Clients work through their struggles by following the 6:12 Steps. According to www.operation612.com, the 6:12 Steps are much like the step work from Celebrate Recovery or AA.
"It is step work with a 6:12 twist. Step work is a very important tool in this process of rehabilitation. We utilize it to get everything out and into the open in a safe and professional way that takes the pressure off. At 6:12 we believe it is our secrets that keep us sick."
Bible studies and biblical counseling also are incorporated into the process.
"We have counselors, but our focus is faith-based," Feher said.
Another aspect of the program is the organization does not take insurance or self-pay. Instead, clients work every other week to pay for their stay and help keep Operation 6:12 open.
"We want people to really own their journey," Feher said. "We don't believe a person's grandmother or the government should pay for their stay here."
They strive to create a family-like environment while individuals are staying there and working through the program.
"6:12 is a family, and we do everything in our power to bring that about," Feher said.
They also have an aftercare program that helps clients find a place to stay and get re-established. "That is a big key to their success," Feher said.
One of the program's success stories is a gentleman named Wesley, who is the caretaker of the Coshocton property.
"I graduated from the program last fall," said Wesley, who preferred not to share his last name. "Around graduation time, Paul told me about this opportunity and asked if I'd stay on board. The big thing for me is that this gave me opportunities to be still and work on growing my relationship with Jesus."
Everyone who takes part in Operation 6:12 is there voluntarily and can leave when they want.
"I think we are a safe place for people to get help," Feher said. "We are a home for the broken and here for people that need someone to walk with them or need a family."
For more information on Operation 6:12, visit www.operation612.com or call 330-600-0072.