Organist to perform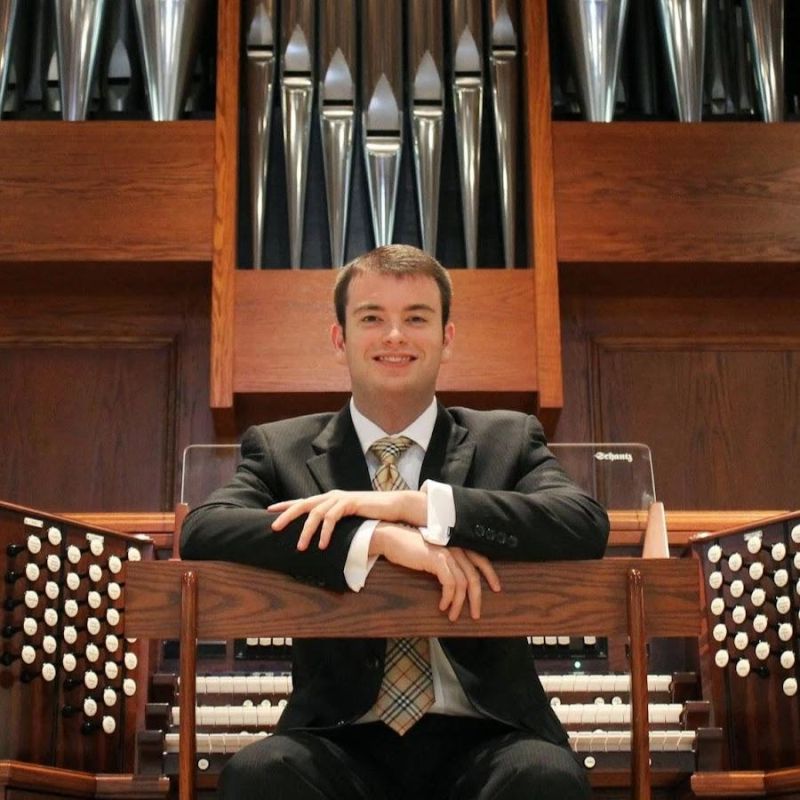 American organist Joshua Brodbeck will perform at the Coshocton Presbyterian Church on Sunday, May 1 at 3 p.m. The public is welcome to attend this free event, which will be held in conjunction with the Pomerene Center for the Arts' annual Dogwood Festival.
"Brodbeck has delighted concert-goers with his talent and with his audience-friendly programs," said Alice Hoover, organist at the Coshocton Presbyterian Church. "His program entitled 'Buxtehude, Bach, Bish, and Brodbeck' will be one of classical music and hymn arrangements. We are excited to welcome this young artist."
Brodbeck played his first concert in the United States at the age of 9. His international debut was playing for an organ dedication in Slovenia, Europe at the age of 12. He began formal organ studies at the age of 12 with Dr. Stephen Jacoby at Bluffton University. Later he studied at the Capital University Conservatory of Music and at the Jacobs School of Music at Indiana University with international concert organist Todd Wilson.
Since graduating, he has had coaching sessions with Paul Jacobs of the Juilliard School of Music and Dame Gillian Weir of the United Kingdom. He has won first prize in many competitions.
In addition to several concerts in the United States, Brodbeck has performed for tours in Germany, Switzerland and the Czech Republic.
Currently, Brodbeck is the minister of music and artist-in-residence at Holy Trinity Lutheran Church in Columbus, overseeing the entire music program and concert series. He also is the artistic director for the Delaware Community Chorus and director of worship for the Southern Ohio Synod of the Evangelical Lutheran Church in America.
At the May 1 concert, Brodbeck will play the Engle organ, a tracker-action organ built by the Taylor and Boody Company. The organ was a gift to the church from Joe R. Engle and was dedicated May 20, 1979. This historic organ is similar to instruments J.S. Bach would have played.
The Coshocton Presbyterian Church is located at 142 N. Fourth St. in Coshocton, across from the court square. The parking lot and the building are wheelchair accessible.