Seasonal concert includes sacred and secular music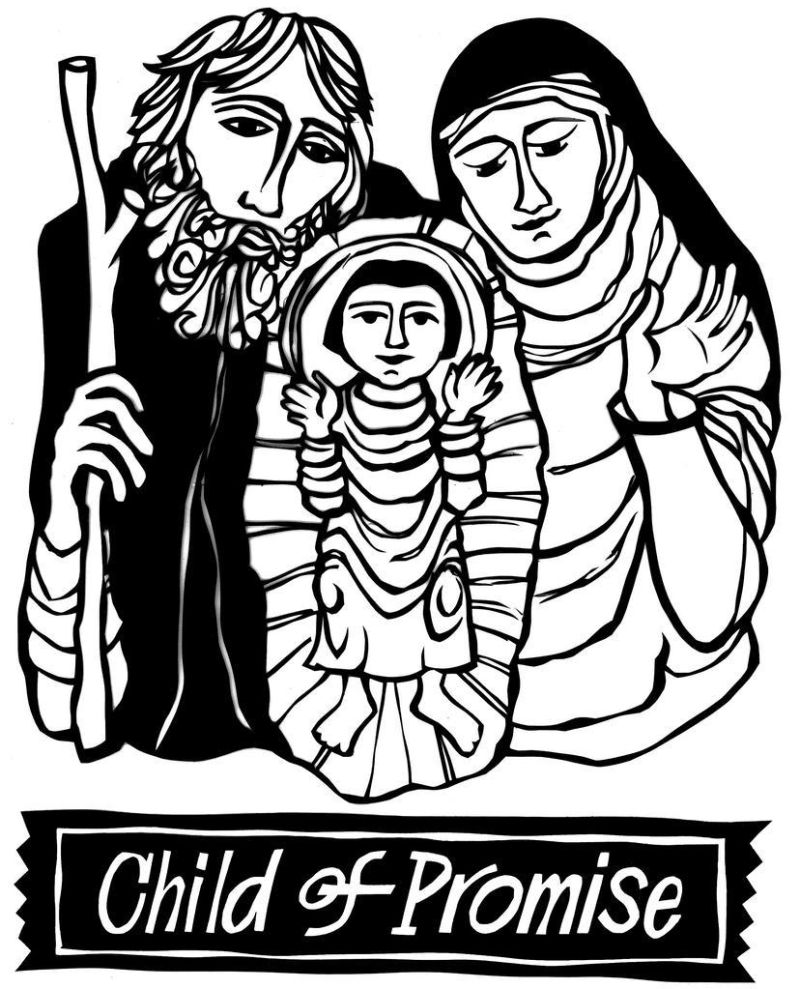 The Coshocton Community Choir will perform selections from its Child of Promise Christmas concert on Sunday, Dec. 9 at 7 p.m. at St. Paul Lutheran Church in Newcomerstown. The 100-voice adult choir, under the direction of Charles R. Snyder, will perform a mix of sacred and secular Christmas choral music.
"Every year we try to look at the ageless Christmas story through a different lens," Snyder said. "That new focus inspires a concert logo, suggests musical possibilities and shapes the writing of the narration by the Rev. Richard Hoover. Columbus artist Tom Kulewicz has been designing the Christmas concert logo since 1988 — 30 years. Pastor Hoover first penned the narration in 2009 and has been writing it each year since 2013. We feel fortunate to be able to collaborate with such gifted colleagues."
Of the song selection Snyder said, "Because this year marks the 200th anniversary of the writing of 'Silent Night,' I've chosen a setting that's new to us. Rhonda Polay's arrangement of our most beloved Christmas carol is not what one would expect, but it has become a new favorite as we've been rehearsing it."
Snyder listed other new selections for this year's concert. "Three other songs new to us are 'Judea,' an energetic Christmas song written by William Billings, one of America's first composers; a newer setting of the old Sunday School song, 'Jesus Loves the Little Children;' and 'The Work of Christmas,' written by contemporary composer Dan Forrest using a powerful text by Howard Thurman, an African-American philosopher, author, theologian and educator."
St. Paul Lutheran Church is located at 121 S. College St. in Newcomerstown. The church is handicapped accessible. No tickets are necessary, but a freewill offering will be accepted to help support the ministry of the Coshocton Community Choir.
Additional information is available by calling the church office from 9 a.m. to noon at 740-498-6682 or Steve Barker at 740-498-7430.
To find out more about the Coshocton Community Choir, call the choir office at 740-623-0554, check out the Coshocton Community Choir Facebook page or visit the website at www.CoshoctonCommunityChoir.org.