Sonnenberg catfish fry Sept. 5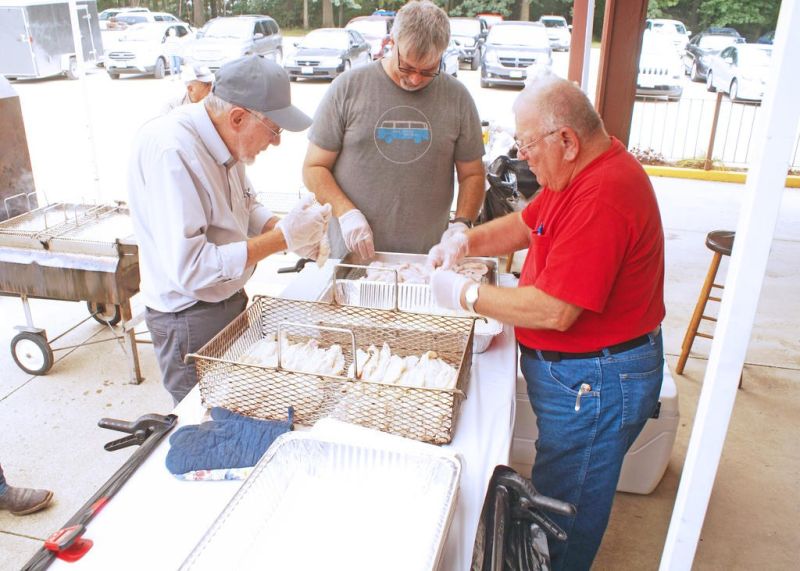 Make sure to mark your calendars in bright-red ink for Saturday, Sept. 5 as the 10th annual Mississippi Catfish Fry will swim into Sonnenberg Mennonite. Loads of catfish will arrive deep from a Mississippi fish farm in time for this drive-thru/carryout event.
Sonnenberg Mennonite, a church located in Kidron, is involved in and has a large mission network, working with local organizations and global organizations from around the world. The proceeds from this annual event go toward their mission outreach efforts, casting a large net that will benefit people and places like Camp Luz, Lighthouse Ministries, the Mennonite Mission network, People to People and more.
Ken Neuenschwander, part of outreach and ministry at Sonnenberg Mennonite, said the church has several big fundraisers that happen throughout the year. One of the biggest ones is the Maple Syrup Missions Festival held every spring. This year that festival was canceled, putting a big question mark over upcoming fundraisers. Neuenschwander said because of COVID-19 and the ongoing pandemic, it was decided the safest route would be to postpone the fest until next year.
In talking with his team about the Mississippi Catfish Fry event, when it came time to decide whether to have it or not, they talked through and decided on some guidelines, putting in place safety precautions.
"We made the decision to move forward with the fish fry, revising and reworking the set-up to include drive-thru and carryout only," Neuenschwander said. "You don't even need to get out of your car."
Levi and Elmina Lee own a fish farm in Mississippi. Their connection to Sonnenberg is through Marilyn Shetler, who is Elmina's sister. The light bulb went on, and the idea to have a good, old-fashioned fish fry as a fundraiser for mission outreach was born.
As Levi Lee likes to say, "On Wednesday the fish are swimming and on Saturday they are frying." After the trek northward from Mississippi, they'll be ready for hungry bellies.
With Levi, Elmina and family doing all the preparation and frying, the catfish will be in good hands. Along with the fish, the menu will consist of hush puppies, pickles, chips, applesauce and cookies or bars. Bottles of water will be available at no extra charge.
"Our menu has been downsized this year," Neuenschwander said. "We normally have boiled red potatoes and several other foods available for purchase, but COVID-19 meant that some items would need to be kept off the menu."
Sonnenberg Mennonite has adjusted accordingly to things being different this year. Church members are happy, however, that they were able to make the Mississippi Catfish Fry happen. With so many connections and missions they are a part of supporting, it was important to them to find a way, revising menus and putting safety precautions in place. They wanted to go above and beyond and find a way to move forward.
There is no suggested price, and the catfish meals are by donation only. The fish fry will be held on Sept. 5 from 4-6:30 p.m., and pick-up will be at the church located at 14367 Hackett Road, Kidron.