Trinity UMC is offering Blue Christmas service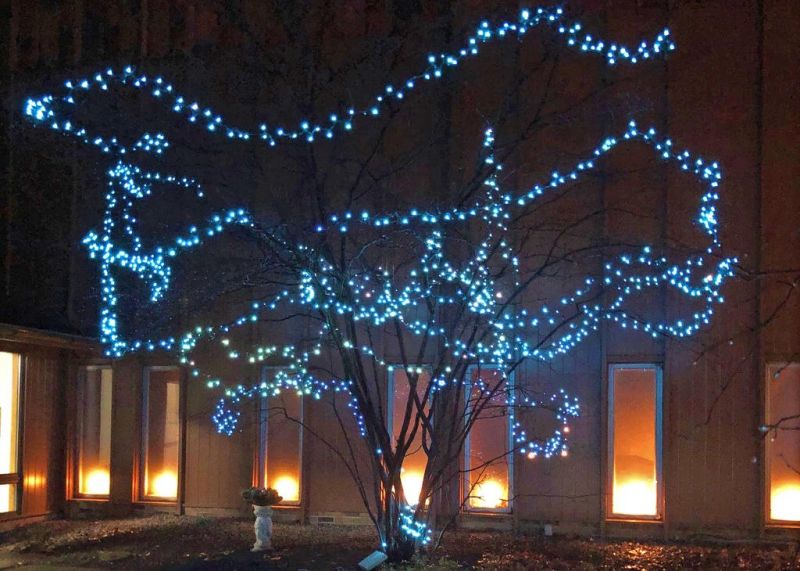 Advent is a celebration of the hope, love, joy and peace of the season. Blue Christmas acknowledges and remembers who and what was lost.
Knowing this, for the entire season Orrville Trinity's small courtyard on Crown Hill Road in Orrville will feature a tree with blue lights in recognition of the reality of sadness. The public is invited to stop by at their own convenience any time of day to sit on a bench for a private time of solitude, reflection, remembrance and prayer.
On Sunday, Dec. 20 at 7 p.m., Orrville Trinity will hold a gathering for its annual Blue Christmas service, held in the courtyard for the first time to provide an outdoor setting. Blue Christmas, traditionally held on Dec. 21, marks the longest night of the year. A Blue Christmas service recognizes the holidays are sometimes "blue" or filled with difficult feelings. This is a special time for those seeking comfort this Christmas season. Blue luminaries and votive candles will enhance the prayerful mood.
It is suggested those in attendance dress appropriately for the weather and bring a chair. COVID-19 safety recommendations will be observed for this service.
Also at the church, on Christmas Eve it will hold 'Journey to the Manger' from 5-8 p.m. It is an in-person opportunity to walk an outdoor path like the journey that Mary and Joseph took to get to Bethlehem, where Jesus was born. The final stop of the journey leads into the sanctuary where visitors can experience the manger scene.
For health reasons, the number of people we have onsite (and especially indoors) will be limited at any given time. COVID-19 practices the church has been using for gatherings, including social distancing, wearing face coverings and tracking attendance, will be followed. More information about how to attend will be forthcoming.
Additionally, a pre-recorded Christmas Eve service will be available on the church website and Facebook Page to access anytime on Christmas Eve. It will be similar to the usual "Lessons and Carols" service and will include plenty of Christmas music and the telling of the biblical Christmas story.