4-H club making the most of summer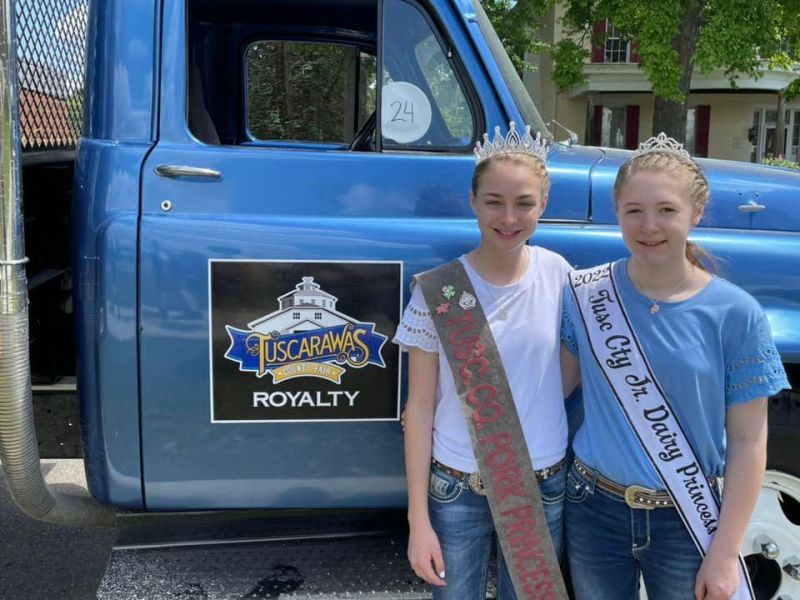 The Happy Harvesters 4-H Club held its third meeting Sunday, May 15 at the First Lutheran Church of Strasburg.
Many activities are coming soon, like 4-H Day Camp, Residential Camp at Camp Piedmont and Cloverbud Camp. Many club members are participating as campers or counselors.
Club Picture Night was June 5. Health and safety, along with demonstration contests, will be June 11. The county 4-H Fun Night at the Uhrichsville Water Park is scheduled for June 21.
Project books were distributed.
Livestock information was discussed including the Swine Clinic held May 24. Project guidelines, registration forms due in June, and interview judging and market ducks coming in July also were discussed.
Club members are collecting and donating plastic grocery bags as a community-service project with the Strasburg Lions Club to help them with their bench project for the village's green space.
Members received information packets about the club's 2022 online auction fundraiser. Donations are currently being collected, and as a thank you to each business that makes a donation, the club will do a monthly Facebook advertisement for them from July through December. Bidding will begin June 15 at 9 a.m. and end June 16 at 8 p.m.
Two club members were chosen to be Tuscarawas County agriculture royalty. Haley Wisselgren was crowned the 2022 Tuscarawas County pork princess, and Peyton Vickers was chosen to be the 2022 Tuscarawas County junior dairy princess.
Their responsibilities include traveling to fairs and festivals this year to promote 4-H and their agricultural industries, which started with Canal Dover Festival and the Strasburg Memorial Day Parade.
Club members ended the night with a quote from Vickers and a game of bingo, Happy Harvesters style. Snacks were provided by the Haswell and Porter families.