Baker earns Eagle Scout honor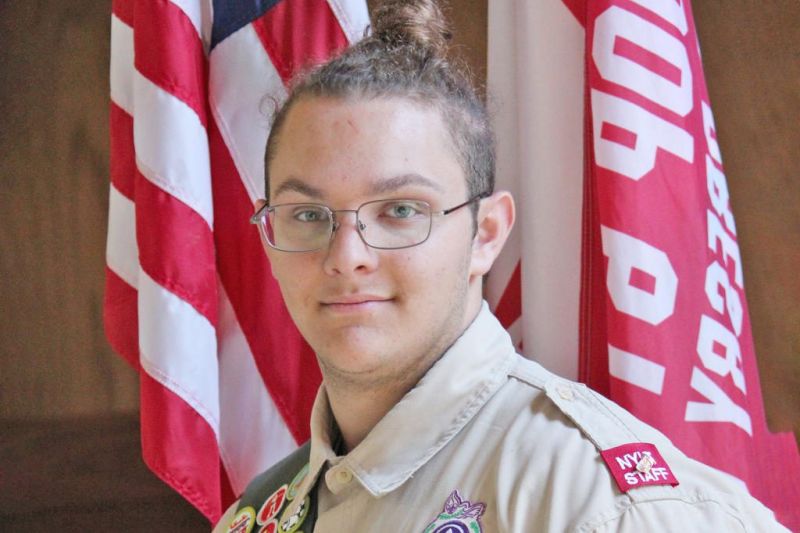 Dustin Baker, a National Honor Society student at Wayne County Schools Career Center, where he is currently studying power line technology, has achieved his Eagle Scout rank.
Baker, a senior from Triway, is a member of Wooster Troop 4061. His Eagle Scout accomplishments represent almost eight years of adventures and over 140 nights of camping. He accomplished this achievement under the direction of Jason Carroll and previous Scoutmasters, Craig Reynolds and John Veney.
During the process of satisfying the requirements for the Eagle rank, Baker performed community service, provided service and leadership for his troop, and served as assistant senior patrol leader for his troop.
In addition to the traditional outdoor skills learned in Boy Scouts, Baker earned 36 merit badges ranging from art to woodcarving. He obtained these badges while simultaneously holding a position for his local Order of the Arrow Chapter Sippo Lodge, where he eventually obtained his Order of the Arrow brotherhood.
For his Eagle project, Baker designed and then led a team of volunteers to build six Leopold memorial benches for Izaak Walton's League in West Salem.
His parents, Craig and Michelle McClure of Wooster and Charles Baker and Michele Kellison of Apple Creek, welcome the community to join in the celebration of their son's achievement. The Eagle Court of Honor ceremony will take place at the Westminster Presbyterian Church on Saturday, Jan. 25 from 2-4 p.m.