Beta Sigma Phi Sorority meets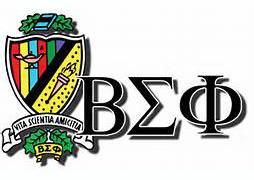 Torchbearer Pi Chapter of Beta Sigma Phi Sorority met at the Carpenter's Cup in Smithville. Susan Bates was hostess for the meeting, which was opened by President Kathy Martin with everyone saying the opening ritual. Members ordered their food and then carried it out to the gazebo to eat.
Valerie Lippert had donated mittens, gloves, scarves and hats to the Salvation Army to use for the Coats for Kids project.
Jan Wagner, treasurer, gave the balance of the funds in the rainy day fund and the raffle balance. Dee Carter won the raffle.
Bates read out of the Book of Beta Sigma Phi on Pledgship of BSP. She also announced the social will be for the next month — members will go to the Millersburg Hotel for dinner. Two members brought items they will donate to Operation Christmas Child. Members also were asked to save pull tabs from bottles to donate to Akron Children's Hospital.
Bates gave the program about the life of Queen Elizabeth, the longest reigning queen. Part of her legacy was to create the prototype for a new kind of female power dressing in the letter of the 20th century.
"I have to be seen to be a believer," the queen said, and from the moment she became sovereign in 1952 at 25, she clothed herself with that purpose in mind.