Boy Scouts have in-home program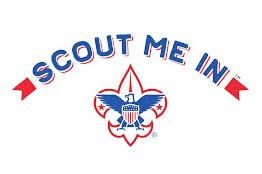 More than 2,500 families from 45 states across the country have signed up for the #HomeScouting program, provided and created by the local Boy Scouts of America office. In the Killbuck District, which is Wayne and Holmes Counties, over 130 families are signed up for this program at home with their children. More information and sign up can be found at http://www.buckeyecouncil.org/News/HomeScouting.

As many families are now experiencing an increased need for your child to interact with more online resources for school, scouts, or other activities, Week 1 of this program will highlight online safety awareness and general youth protection information. Check out the week 1 activities here, but sign up to get the guide, additional advancements, and earn the Spring BreakOut Award.

Not registered in scouts but interested in participating in this six-week program with your child? Email brooke.johnson@scouting.org or call 330-362-2233 to get connected with a unit in your area.