Crooked Run 4-H Club promotes Dairy Month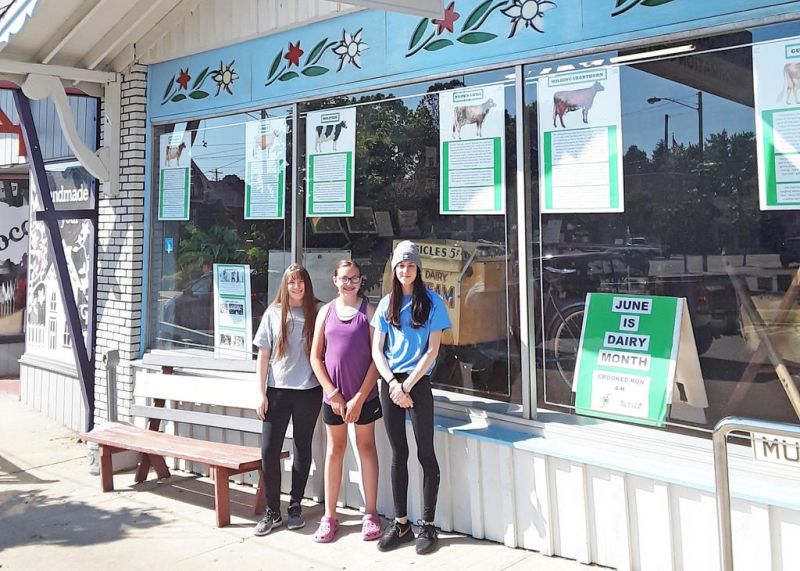 The Crooked Run 4-H club members created a window display at the Sugarcreek Alpine Museum honoring Dairy Month.
The posters displayed in the window described the origin, uses and appearance of various dairy cattle breeds. Additionally, the window display included artifacts related to Dairy Month such as a butter churn, a Goshen Dairy ice-cream bicycle and an antique cheese maker, which were paired with posters to describe the history of each item.
The Crooked Run 4-H club was assisted by the Garaway High School football team, as team members carried the artifacts to the window display within the museum.
This month the Crooked Run 4-H club would like to invite the public to not only view the Dairy Month window display at the Alpine Museum, but also reflect on the rich heritage of local cheese making and other dairy products within the community.