Fly in and stay a while at Old Town Valley Fly-In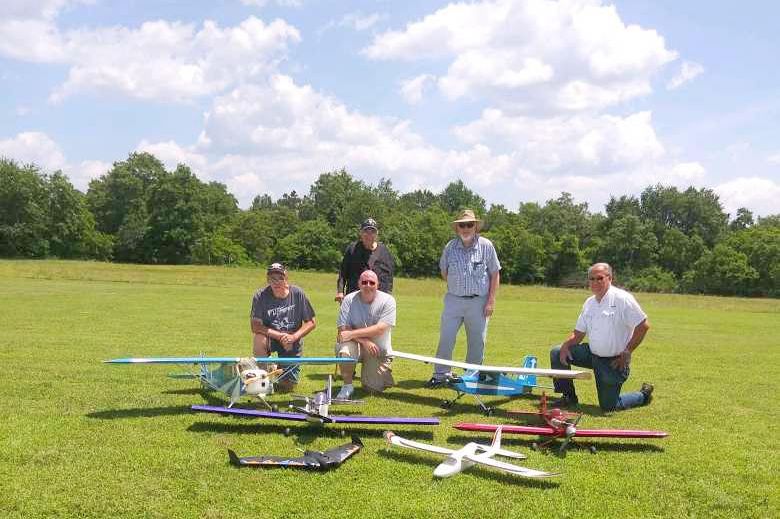 If you've ever looked up at the planes flying overhead and wondered what it might be like to get behind the controls of an aircraft yourself but would rather keep your feet safely on the ground, the upcoming Old Town Valley Radio Controlled Flyers Club Fly-In should go right on your calendar. The fly-in is set for Saturday and Sunday, July 20 and 21 from 1-5 p.m.
"We decided to hold this right out at our field," Robert Draman of Old Town Valley Flyers said. "We want to give people a good chance to try flying if they want to."
That means club members will be ready to help newcomers to the hobby keep the plane in the air. "Club members will be out there flying their own planes and showing how that works, and anyone else who wants to try can do so with a trainer," Draman said.
Previous fly-in events offered by the club last year were quite popular. Draman said the club gained new members with an interest in the hobby. Old Town Valley Flyers numbers around 30 members. This year's fly-in is sponsored by Magic Hobbies of Strasburg. There will be drawings for gift baskets throughout the day.
Draman has flown both radio-controlled craft from the ground and at the controls of an in-flight airplane, and his interest in flying began at an early age.
"My dad first flew a plane himself solo the same year I was born," he said. "He was heavily involved in flying, so it was around me all the while I was growing up. I worked alongside him, learning to take planes apart and put them back together. I learned to fly early and was capable of flying solo before the minimum age to do so."
A visit to a radio flyer show at an area mall a decade ago renewed his interest and offered a way to get back into some kind of flight. "It was in 2009 that I really started doing radio-controlled flying," Draman said. "At that show I got interested again and have been doing it since."
Draman said it is important to learn to fly a radio-controlled aircraft properly. "You can run afoul of regulations and just plain make mistakes," he said. "Our group has a lot of accumulated knowledge, which they are happy to share, so you can start out flying right and get maximum enjoyment from the experience."
Club members will be able to answer questions from hobbyists at any level of experience.
Model aircraft represent the full history of flight, from the earliest flyers to more modern jet-propelled craft. Over the past 20 years, improvements in motor technology and easier assembly have brought about a lower price point for entry into radio flight. Kits are available to build a radio flight aircraft, or one may choose to build a plane entirely from scratch.
Old Town Valley Flyers grew out of a loosely organized group of radio-controlled flyer hobbyists in the 1980s in Gnadenhutten.
Snacks and light refreshments will be available for the Old Town Valley Flyers event. For those staying most of the day, Draman said it may be a good idea to bring a folding chair. Interested flyers are always welcome to join the club.
The field maintained by the members, which is where the fly-in will be held, is at 4371 Hardy Ridge Road NW in Dundee. There is no charge to attend. The Old Town Valley Flyers RC Club website is at www.oldtownvalleyflyers.org.