4-H clubs hold meetings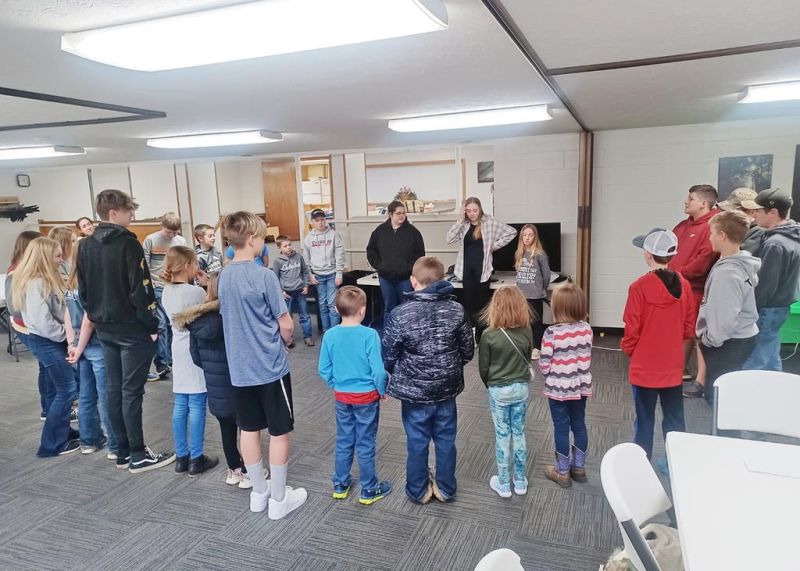 The Nashville Jolly Farmers 4-H group held its third meeting on March 21 with 30 members present.
Elections of officers were held with Sarah Irwin chosen as this year's president. Club members decided to sell flowers like they did last year for their money-making project. No dues will be charged this year as long as you sell some flowers in the sale; otherwise, you will owe the club $5 for dues.
Half of the club has already enrolled online, but all have to be enrolled by April 1. The next meeting will be April 11 at the Nashville Methodist Church at 7 p.m. Anyone interested in joining should call 330-763-0610.
Prairie Partners
The Prairie Partners 4-H club held its second meeting of the year on March 27 at the Holmesville Church of Christ. There were 24 members, five advisors and 13 parents.
Valerie Schlegel called the meeting to order. The devotion was read by Cordell and Kayla Troyer, and pledges to the flags were led by Valerie and Alex Schlegel. During roll call each member stated their name and something they love about spring.
Kayla Troyer led an activity as members all circled and told two truths and one lie about themselves and others guessed the lie. Charity Thomsen gathered clover buds and worked with them on their activity.
Motions passed to adjust numbers of families to 12-15 and to keep the activity fee at $10 per member, paid by the club to the county extension office. The fundraising, publicity/education, decorating and community service committees each gathered to discuss their ideas, and each group shared them with the rest of the club.
Valerie Schlegel demonstrated how to do a two-point perspective drawing while refreshments were provided by the Troyer and Schlegel families.
The next meeting is planned for Sunday, April 24 at 1:30 p.m. in Holmesville behind the restaurant. Following the meeting, the club will weed and mulch the flowerbeds.