Massillon Woman's Club Holiday Strolls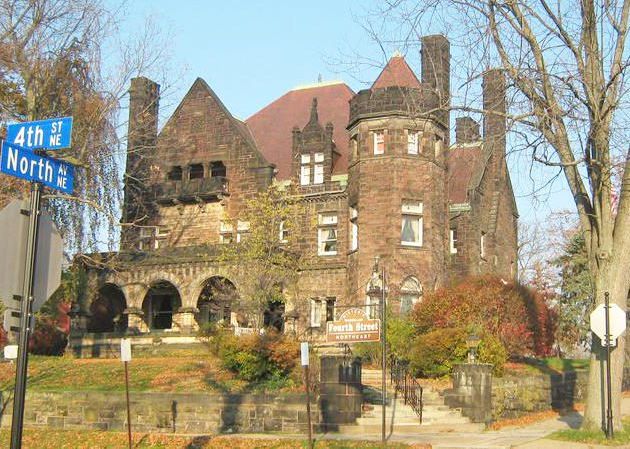 The Massillon Woman's Club will feature Holiday Strolls beginning Nov. 20 and continuing every Friday, Saturday and Sunday through Dec. 20. The strolls on Fridays and Saturdays will begin at 2 p.m. with the last entry at 7:40 p.m. The Sunday strolls will begin at noon with the last entry at 5:40 p.m.
The Historic Five Oaks mansion will be featured as it looked when the original family occupied the mansion from 1894-1912. This is a one-time opportunity to see the home this way. Guests also will be able to enjoy the holiday decorations throughout the home with an audio program available in many of the rooms. The gift shop also will be open.
Timed tickets for the Holiday Strolls are on sale for $5 per person. Reservations are required, and groups will be limited to a maximum of 10 people per time. If you have a larger group, two time slots may be reserved together.
For reservations call 330-833-4896, email mwc@sssnet.com or Facebook message the group. All COVID-19 protocols will be adhered to, and masks will be required.
A five-course dinner raffle for six people also is being raffled with the drawing held Dec. 20. The winner may pick a dinner date of their choice (prior to Nov. 12, 2021) and will choose the courses from a menu selection. Dinner will include wine and will be cooked and served by MWC staff in the dining room of the mansion. Raffle tickets are $25 each or three for $50. Call or message for tickets or send a check to Massillon Woman's Club, 210 Fourth St. NE, Massillon, OH 44646. A ticket stub will be returned for record.
Both events are fundraisers for the Massillon Woman's Club, a 501(c)(3) organization. Monies earned will be used to pay the utilities, insurance and general upkeep of the home as the club has been closed since March due to the pandemic and unable to host events.