Model-T Club to headline drive-in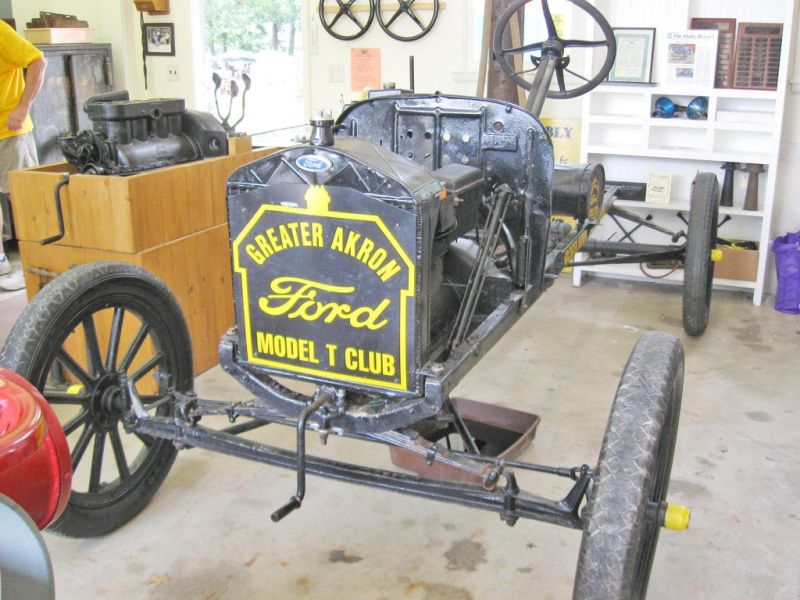 The Smithville Community Historical Society annual Model-T Ford Day and antique, classic and vintage car drive-in will be Sept. 16 at the Mishler Weaving Mill, 381 E. Main St., Smithville.
Those wishing to display and share cars should arrive at 1 p.m.
The Akron Area Model-T members will be on hand to show what has been added to their museum. Club members will assemble a Model-T chassis at 2 and 2:30 p.m., demonstrating how they can put it together and get it running in under 10 minutes. They might even get it running in 5 minutes.
The Mishler Weaving Mill, Heritage Center and Gift Shop will open at 1:30 p.m. The Pioneer Village at 180 E. Main St. will open from 1:30-4 p.m.
Norma Trotter, Barb Mast and friends will be on the front porch of the Irvin Pioneer Log Cabin playing their dulcimers.
The Smithville Star's Vintage Base Ball team will play the Akron Black Stockings, using rules of the mid-1800s, at 2 p.m. They will play bare-handed on the grass field behind the Irvin Cabin. Bring a blanket or chair to sit on.
The blacksmith, potter, tin smith and wheelwright will all work in their shops. View changing exhibits in the Downey Pioneer Visitor Center, quilts, Native American items for the area, Chautauqua items from the events held in the late 1800s to early 1900s, and a sizable collection of Abraham Lincoln memorabilia.
The Spring House — Summer Kitchen shows how families lived before refrigeration. The Irvin Pioneer Cabin depicts life in the 1830s, and the Sheller Log House depicts life in the 1850s.
If you enjoy the farm and the tools of early farming in Green Township, the Lydo Barn is a must. On Milton St., visit the Church of God, which was built in 1867 and served its congregation through 2005. It is now part of the Historical Society.
A special Red Caboose serves as the Children's Museum with some hands-on items, and the Depot houses railroad, postal and woodworking items.
The event is free, although donations are accepted.