Navarre Garden Club welcomes visitors to holiday event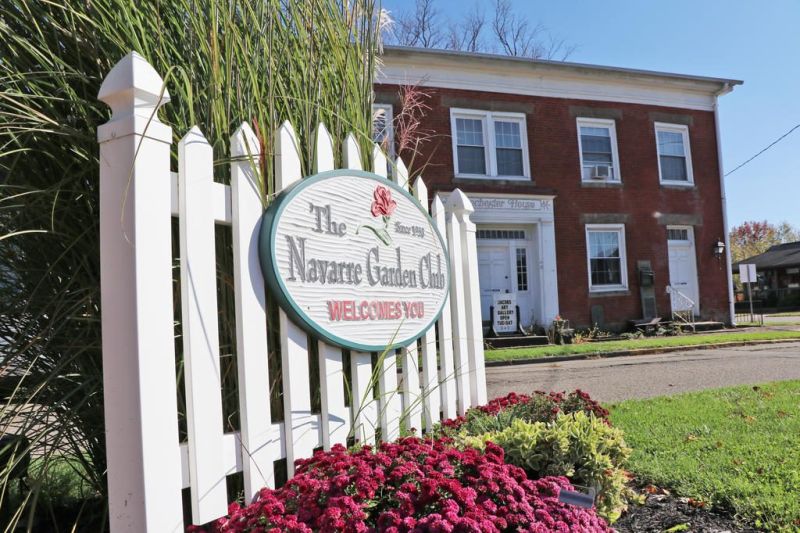 The Navarre Garden Club will participate in Navarre's annual Christmas in the Village weekend, Nov. 8-9 from 10 a.m. to 5 p.m.
The local businesses and other organizations will decorate and offer special events and sales for their Christmas open houses. Visit www.navarreohio.net or the Village of Navarre Business Association's Facebook page for all of the upcoming events and times.
The garden club each year decorates the historic J.D. Define Building with a different theme. This year's theme is "Christmas through the Decades." The members have been busy working throughout the year to make and create designs and decorations that span Christmases from the 1800s to the present day. Each room of the house will display a different time period. One will enter in the present-day Christmas and leave the house in the 1800s.
Come in by the outside porch area and then through J.D.'s kitchen and see a display of nutcrackers and one very large nutcracker that will be one of the club's raffle items. Next will be the formal dining room area, representing Christmas present to the mid-1980s.
Themed trees have been popular, so attendees will find snowflakes hanging from an upside-down tree suspended from the chandelier and a large tree with a "Fire and Ice" theme. Upstairs will be the 1950s room. Look for toys and antique items such as a Sno-ler baby sleigh sled stroller and bubble lights on the trees.
The 1960s features an aluminum tinsel tree with a color wheel; 45 RPM records on the tree and vintage wedding dresses in the closet/chifforobe will be some of the items from the 1970s room. There also will be a bar room area with a hint of the '30s and '40s.
Find the actual sitting room/parlor of J.D.'s house for the early 1900s-1920s. Here there will be a large decorated mannequin lady's tree and settee, along with top hats and black and white actual pictures of early 1900s Christmases. Exit the building through the 1800s in the main meeting room, especially the Victorian time period. It will be a "house within a house."
Each corner and window will highlight the Victorian nursery/child's room, the Victorian bedroom, and dining room and kitchen. A very large tree of golds and white poinsettias and other handmade ornaments will be a focal point of this room.
Free bow-making demonstrations will be conducted each day at noon and 2 p.m. Poinsettia bows and other bows may be purchased. Outdoor material planters and cement orb outdoor decorations and door swags also will be available for sale. Tickets for raffle items may be purchased. Refreshments will be served.
The J.D. Define Building is located at 202 Market St. in Navarre.
Admission will be free.