Wooster Noon Lions holding walk for pediatric cancer research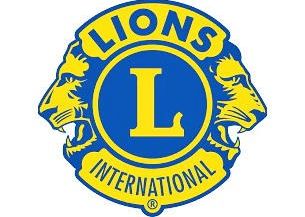 Join the Wooster Noon Lions on Saturday, Sept. 26 for "STEPS — Ohio Lions Walk for Pediatric Cancer Research" at Kinney Trail in Wooster (behind Wayne County Children Services building on Burbank Road). Participants can sign up to walk a mile, run a 5k or do a virtual walk at $25 per person, and because of the sponsorship of Chevy Network and Serpentini of Orrville, 100% of the donations go directly toward the fight against pediatric cancer.
Childhood cancer is one of five global causes the Lions Clubs all over the world focus on when planning their service activities. Each year more than 300,000 children are diagnosed with cancer globally. This means a child is diagnosed with cancer every two minutes.
The Lions' strategic objective is to help those affected by childhood cancer survive and thrive, and 55 Lions Clubs in Ohio district OH3 will support the walk on Sept. 26.
Last year alone, because of STEPS, Lions Clubs were able to donate over $4,500, split among Akron Children's Hospital, Rainbow Babies Hospital and the Ohio Lions Cancer Pediatric Foundation. Ohio Lions Pediatric Cancer Foundation donated $25,000 to Rainbow Babies & Children's Hospital, and with matching funds, the donation totaled $50,000. This donation will help create a wing in the pediatric unit for the patients to escape reality for a minute and just be kids again.
Cut-off for registration is Sept. 15. Virtual walkers can support the cause with a $25 donation. Register online at www.sites.google.com/view/oh3steps5k/. The day of the event, registration check-in is at 9 a.m. with the walk to follow at 10 a.m.
Questions may be directed to James at Oh3steps@gmail.com or Becky Thornton, local Wooster Noon Lions Club president, at Woonoonlionssec@yahoo.com.