NWN Ruritan 51st Pancake Day March 14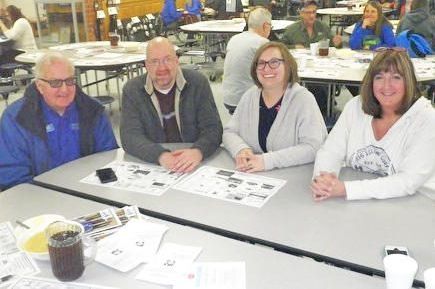 The 51st annual Northwestern Ruritan Pancake/Sausage Day, "Northwestern Community Spring Homecoming," will be Saturday, March 14 at Northwestern High School with serving from 7 a.m. to 7 p.m.
Offerings include all-you-can-eat pancakes, Pure Gortner's maple syrup, whole-hog sausage, applesauce, milk and coffee. The cost is $7 for adults, $6 for students and seniors (age 65 and over), $4 for children age 6-10, and free for under age 6.
There also will be a craft show and sale, sponsored by J & J Wellert Farm, in the high school gymnasium on that day from 9:30 a.m. to 2 p.m.
Northwestern High woodworking projects will be on display in the cafeteria while school science, technology and engineering projects will be on display in the NHS library. Next door at the middle school, sixth-graders will hold their annual auction at 8 a.m. as a fundraiser for their trip to Washington, D.C.
Pure Gortner's maple syrup and whole-hog sausage (prefrozen, fresh) will be for sale all day.
All proceeds will go toward Northwestern community projects, following the Ruritan mission: "To Make Our Community a Better Place to Live."
Northwestern High School is located at 7473 N. Elyria Road in West Salem.