NWN Ruritans Pancake Day is March 11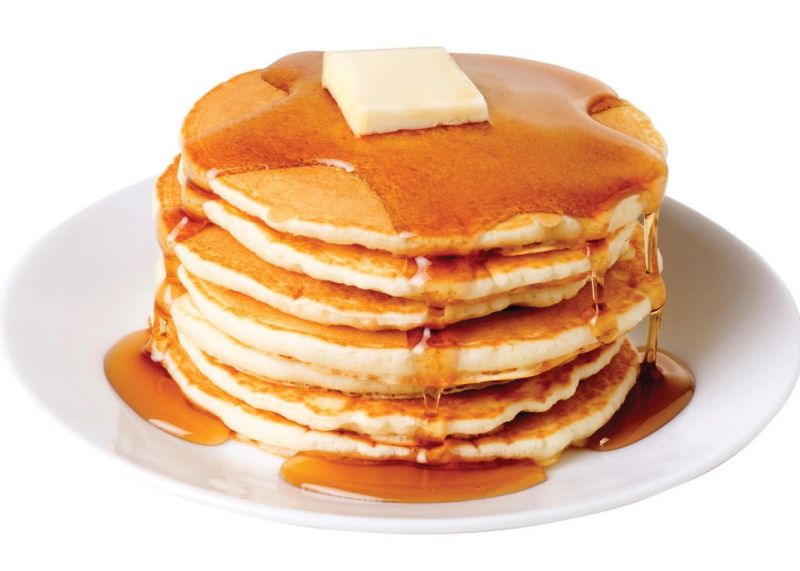 The Northwestern Ruritan Club will hold its 54th annual Pancake/Sausage Day on Saturday, March 11 at Northwestern High School. Serving both dine-in and drive-thru meals, the event will be held from 7 a.m. to 2 p.m. in conjunction with the Northwestern School District's spring homecoming.
Meals will include pancakes, Gortner's pure maple syrup, whole-hog sausage and applesauce. The sausage (prefrozen and fresh) and maple syrup also will be available for sale to take home.
The cost is $8 per meal for adults, $7 for seniors age 65 and older, $5 for children age 6-10, and free for children age 5 and under. Guests can dine at the high school cafeteria or get drive-thru by entering the south drive toward Lattasburg and drive by the high school front door to pick up meals. The high school is located at 7473 North Elyria Road in West Salem, 1 mile north of Lattasburg or 6 miles south of West Salem.
All proceeds will go toward Northwestern community projects.
The Northwestern Ruritan Club met on Feb. 13 at Northwestern High School.
Paul Bartholomew, Chair of the Food Drive and Charity Committee, gave a report about the Farmers and Hunters Feeding the Hungry program. In this area, the animals can be donated to Canaan Meats or to Yoder's Custom Meats with no cost to the donor. The meat is processed into lean, healthy ground meat. FHFH pays for the processing and distributes the meat to local food banks and ministries. During the last two years, the group has distributed 7,845 pounds of ground meat to the community, which is about 31,000 meals to 14 food banks and ministries.
Batholomew reported that 12.7% of people (about 14,700) and 15.5% of children in Wayne County don't get proper food. He also mentioned that the "Blessings in a Backpack" program, which the club donates to and headed by Brooke Kline, is going very well.
Motions were passed that the club contribute to the Northwestern STEM Preschool and to the "Reading Under the Lights" elementary school program, which provides books for students, and that the club donate funds to West Salem Village for imnprovements to Drake Park.
Thank you notes were received from Blessings in a Backpack, Central America Medical Outreach (CAMO), Christian Children's Home, and West Salem Outreach & Food Pantry for the club's donations.
Committee Chair Jamie Bowman reported that he has received many orders for the Parade of Flags. The fee is $35 per flag or $120 for four flags, which are put out for every national holiday.
The next meeting is March 6 at 6:30 p.m., with a directors meeting prior to the meeting at 6.