Prairie Partners hold June meeting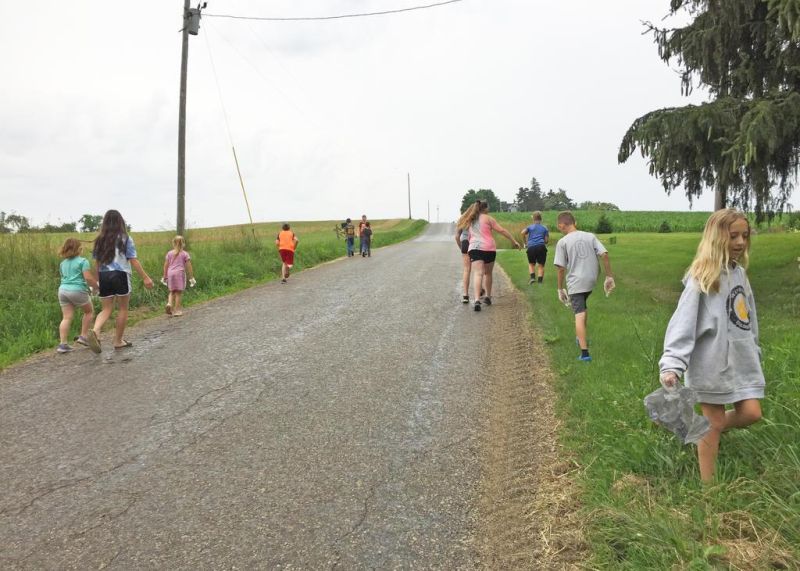 The Prairie Partners 4-H Club met Friday, June 18 to do community service. Club members picked up trash along Township Road 553 and held a meeting afterwards.
Anabelle Thompson gave the devotion and pledges were led by the Schlegel and Troyer families. Roll call was 'Your favorite place to get ice cream.' During the meeting it was voted on to purchase reusable livestock pen signs and the theme for the fair booth will be baseball. Demonstrations were given by Cordell Troyer on dice stacking and Kayla Troyer on how to craft a God's Eye.
The next meeting will be July 9 at the Holmesville Park Pavilion to work on the fair booth prep.