Prairie Partners meet and mulch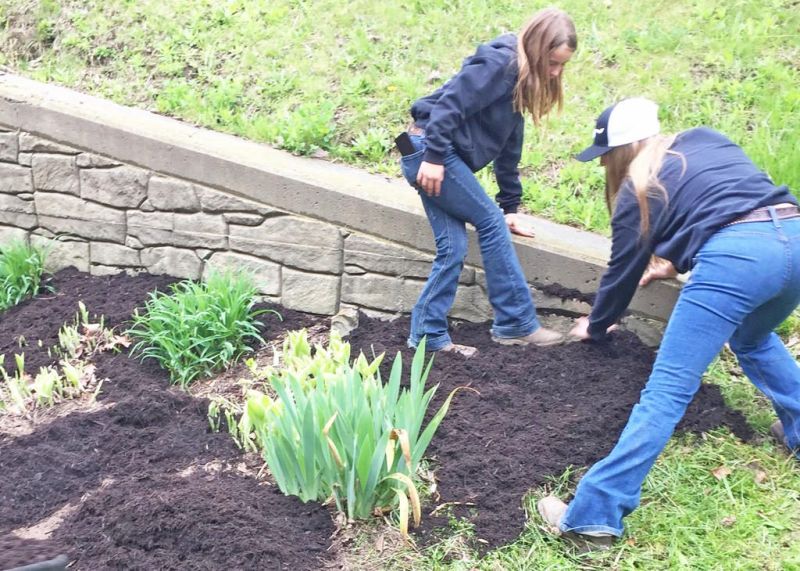 The Prairie Partners 4-H club met at the Holmes County Rails-to-Trails on Sunday, April 18 to mulch and clean flower beds. The regular meeting was held afterward.
The devotion was given by Ashton Miller. Pledges were led by Clover Buds JJ Croskey and Alese Parrot. Roll call was "what are your 4-H projects this year?" The minutes of the March 14 meeting and the treasurer's report were read and approved.
In old business, family dues, committee sign-up and a reminder on giving demonstrations were reviewed. Members also confirmed projects so project books can be ordered.
In new business, a sign-up sheet was passed around for families to pick weeks to take care of weeding the flower beds at the trail throughout the summer, meeting dates for the remainder of the year were given, and members were asked to think of ideas for recreation, fair booth and livestock pen signs. Lisa Hendrix gave the advisor's report and reviewed upcoming 4-H opportunities and dates.
The next meeting will be Sunday, May 16 in person at the Holmesville Park Pavilion. A feed talk is scheduled for this meeting.