Rotary Rivalry Run raised $4,600 for local students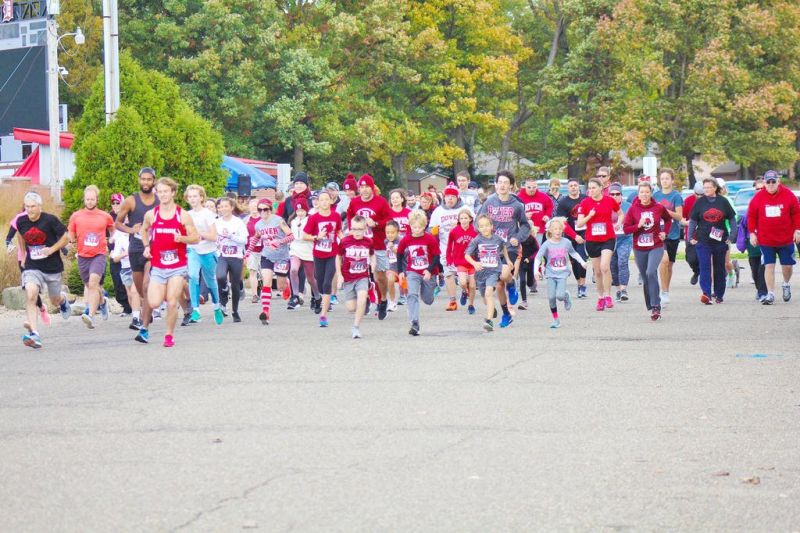 The planning committee for the fourth annual Dover-Phila Rotary Rivalry Run, held on Oct. 27, announced the event raised $4,600 for scholarships for area high school students.
More than $20,000 has been raised for scholarships over the race's four years of existence.
Organized as a joint event between the Rotary Club of New Philadelphia and the Rotary Club of Dover, the Rivalry Run is held each year on the Sunday before the Dover-New Philadelphia football game. In addition, over the course of four years, the Rivalry Run has raised $2,700 for each school's booster clubs.
The mission of Rotary is to provide service to others, promote integrity, and advance world understanding, goodwill and peace through the fellowship of business, professional and community leaders.
Sponsors for the fourth annual Dover-Phila Rotary Rivalry Run/Walk are as follows: First Federal Community Bank, Wendy's, Buckeye Landscapes & Design, Park Village Healthcare, Triple "S" Energy Management, Pipes Insurance, The First National Bank of Dennison, Cleveland Clinic Union Hospital, Krugliak, Wilkins, Griffiths & Dougherty Co. LPA, Ferris Chevrolet, Alban Title, Dover-Phila Federal Credit Union, Papa John's, Toland-Herzig Funeral Homes, JNG Grill, Hitchcock Sound, Dover ChiroCare, Quaker Cinema, Giant Eagle, Kris and Natasha Kreinbihl, McDonald's, Nathan Springer Orthodontics, and the Sabo family.
For more information call Kris Kreinbihl at 330-602-9999 or Jim Gill at 330-343-6123.