Locals at starting line for state track meet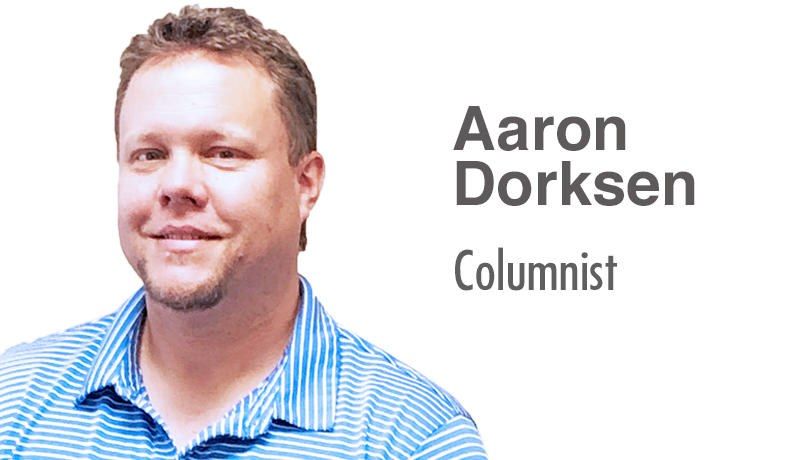 A few thoughts from the week in sports …
There's nothing quite like the fast-paced action of the OHSAA State Track and Field Meet.
Many of the state's best athletes will be in Columbus on Friday and Saturday for the 115th annual boys and 48th annual girls track and field state tournament at Jesse Owens Memorial Stadium on the campus of the Ohio State University.
Eight schools from the Bargain Hunter/Wooster Weekly News coverage area will be represented:
Wooster senior Michael Howman-Williams qualified in the discus and will be the area's lone Division I representative. Howman-Williams, also a football standout for the Generals, placed second at the Youngstown Regional with a throw of 158-4.
In Div. II West Holmes leads the way with six qualifiers, highlighted by regional champ Kyle Maltarich (junior, high jump, 6-4). The Knights also qualified senior high jumper Laney Duff, along with the 4x400 relay team of seniors Daphne Alexander, Jasmine Giauque, Cierra Miller and sophomore Noelle Smith.
Triway will have four representatives led by Austintown Regional long jump champion Kalie Campbell, who popped a career-best jump of 17 feet, 7 ¼ inches. The senior also helped the 4x100 team, which includes freshman Zoey Baker and sophomores Ava Gaffey and Addison Hudson, qualify in fourth place.
Orrville's Calvin Speicher was a feel-good story after qualifying in the 110 and 300 hurdles to become a first-time state qualifier as a senior. Speicher has been one of Wayne County's most versatile performers the past three years but came up short despite being a four-event regional qualifier last year. He peaked at just the right time as a senior, running PRs to win the 110 hurdles (14.30) and in the 300 sticks (39.17, third).
Orrville also will send sophomore Talon Beichler (shot put, 54-7, regional runner-up behind Norwayne defending state champ Dillon Morlock) and junior Catrina Race (pole vault) to state.
The Div. II Smithville boys lone qualifier is senior high jumper Josh Davis while the girls team is in Div. III and will send freshman Kaitlyn Carr (3,200), senior Abby Hartzler (high jump) and junior Maddy Lengacher (400, first, 57.51).
Waynedale junior Jeremy Reber leads the area's Div. III qualifiers after winning the 300 hurdles (39.46) and placing fourth in the 110s (15.45). Also representing the Golden Bears at state will be sophomore Ian Sarver (shot put), freshman Jackson Varner (3,200), junior Skye Morris (300 hurdles) and freshman Anna Pittman (pole vault).
Dalton will have a big contingent going to Columbus after qualifying its boys 4x200 relay team of sophomore Cameron Gazboda, junior Kanoa Hevia, junior Colin Pearson and sophomore Sam Tomlinson and its girls 4x100 team in first place with senior Brianna Chenevey, senior Lauren Clos, junior Macy Seeman and junior Courtney Weaver.
Chenevey also won the 100 (12.67) and 200 (25.46) races. Dalton also qualified senior Marely Clark (shot put), junior Mackenna Thiel (pole vault) and senior Quentin Lehman (discus).
Loudonville had an outstanding regional to qualify freshman Braden Carr (pole vault), senior Kenzie Cutlip (long jump), sophomore Tess Shultz (1,600) and junior Corri Vermilya (100 hurdles, 300 hurdles).
Regional baseball
Four area baseball teams have reached the regionals, and all will play semifinal games on June 1:
—In Div. I, No. 14-ranked Wooster vs. No. 7 Medina at Gates Mills Gilmour Academy at 5 p.m.
—In Div. III, Waynedale vs. Independence at Massillon Washington High School at 2 p.m.
—In Div. IV, top-ranked Hiland vs. No. 18 South Webster at Lancaster Beavers Field at 2 p.m.
—No. 16 Dalton vs. Warren John F. Kennedy at Louisville High School at 2 p.m.
Parting shot
The Cleveland Guardians had a 24-30 record entering an afternoon game at Baltimore on May 31. The Guards were just 3.5 games behind the Twins in the AL Central, but if you've spent any time following this team, it seems like 10 games.
Cleveland's offense has been anemic, ranking last or near the bottom among all MLB teams in many offensive categories. The Guards scored three or fewer runs in 32 games. Their outfielders have combined to hit only four home runs, and Jose Ramirez has the highest batting average of regulars at just .270.
Look for some kind of shake-up soon, whether it's calling up help from Triple-A or packaging some of the team's pitching depth to acquire some help at the plate.
Aaron Dorksen can be emailed at aarondorksen24@gmail.com.