Rare fifth-year seniors help Scots to top spot in NCAC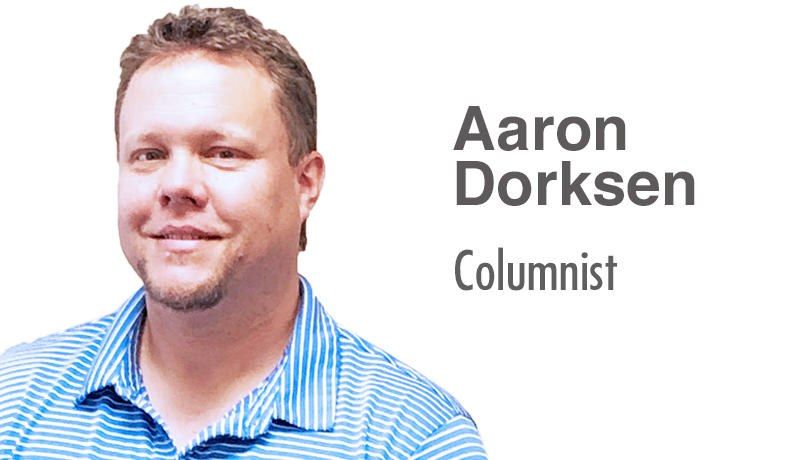 A few thoughts from the week in sports …
Good things come to those who wait.
Add "work hard" and "never give up" to that Bible verse and it helps explain how The College of Wooster was able to pull off a thrilling 75-74 win over Wabash College on Feb. 18.
Fifth-year College of Wooster seniors Turner Kurt and Najee Hardaway, along with third-year head coach Doug Cline, were each rewarded for their perseverance in the most emotional way possible on Feb. 18.
The game, the regular-season North Coast Athletic Conference title and rights to host the league tournament were all on the line when Kurt released a 3-ball just before time expired.
March Madness came early to Timken Gym when Kurt's left-wing jumper touched nothing but net and Scots' fans stormed the court.
"Give all the glory to God," said Kurt, a 6-foot-8 forward who led the Scots with 16 points. "I've always praised him my whole life, and he gave me this opportunity.
"Second, I want to praise my teammates. We worked hard for this win. They put me in position, coach drew up the play, I hit the shot and we got the win. We're outright conference champions, and I couldn't be happier."
A total team effort and never-say-die attitude enabled the Scots to pull out one of the most incredible wins in the storied history of Timken Gym. It was fitting the team's two elder statesmen came up huge in the biggest moment of the team's season to date.
Wooster blew a 13-point lead with 7:08 left and saw Wabash actually go up 74-72 on Josh Whack's layup with 2.4 seconds left.
Wooster had to go the length of the floor but caught a huge break when junior JJ Cline's long baseball pass was tipped out of bounds. Wooster got to set up the game-winning play with 2.1 seconds left from its own baseline. Hardaway (nine points) set a screen for Kurt, Jamir Billings inbounded it to Kurt and, after a pump fake and step to the right, "Big Shot" Kurt delivered.
"I'm just so happy for the guys," coach Cline said. "That could have been a heartbreaking loss for us because we led the whole game, but you play to the end and we did that."
Hardaway is just the second player to spend five years in the Wooster program, Cline said, joining Brandon Johnson (2006-10), who received an extra year of eligibility due to an injury.
Kurt played his first two seasons at Div. II Edinboro before transferring to Wooster, along with 6-8 junior Nick Everett.
"Turner and Najee helped to restore our program," Cline said. "With COVID-19 we basically never had seniors for those two years. Najee was more of a role player as a sophomore, but the last two years he's been a significant contributor. Turner played his first two years at Edinboro, but he's also been a leader here, and those two guys have shown the younger guys how to be a Wooster basketball player."
Kurt and Hardaway both said it was a "no-brainer" to come back for a fifth season of college basketball in 2022-23.
"I wanted four years of college basketball," said Kurt, who's averaging 10.7 points a game and leads the team with 5.5 rebounds per contest. "I had that extra year, and I took it. I love all my teammates, and I love playing in this program."
Hardaway said the win over Wabash ranked right up there with the NCAC Tournament title victory at Wittenberg in 2020 for his most memorable at Wooster.
"This was a lot of fun," said Hardaway, who leads the Scots with 12.7 points a game. "My brother Turner hit a huge shot to get the win on Senior Night, and it couldn't be more picture perfect.
"After last year I was coming back from the jump. We knew if we got this same group twice, we could make something special happen, but it's not over. We've still got the conference tournament and the NCAA Tournament, so we've gotta keep going."
After playing for four years and working for 24 years as an assistant under hall of famer Steve Moore, Cline took over as head coach for the 2020-21 season, only to have the COVID pandemic limit the Scots to playing just seven games. Last year Wooster went 19-9 (13-5) and had a Div. III record streak of 18 consecutive NCAA Tournament appearances snapped.
Longtime followers of the program felt especially good to see Cline earn his first regular-season NCAC title and take a big step toward qualifying for the NCAA tourney.
However, Cline was deflecting any kudos to others.
"It feels really good, but it just feels good because I know how much time and sweat coach Moore put into this program, and myself and (retired assistant) coach (Bruce) Martin," Cline said. "Coach Moore still helps us out every day, and I'm more proud that we're able to do these things for him."
The stakes will get even higher when the Scots host the NCAC Tournament, hoping to earn an NCAA Div. III Tournament bid. The Scots beat Oberlin 92-77 in a Tuesday night quarterfinal and will host the semifinals Friday. Wooster meets Denison in one semi, with Wabash and DePauw in the other. The title game is Saturday, with the winner getting the automatic Div. III national tournament berth.
Parting shots
It also was a fantastic finish in the Wayne County Athletic League boys basketball race. Dalton's 76-70 win over Norwayne enabled the Bulldogs to force a three-way tie for the championship, with Smithville also sharing a piece of it.
It was the first WCAL three-way tie for boys basketball since 1975 when Dalton, Norwayne and Rittman shared the prize. The Bulldogs earned a piece of their fourth straight WCAL title, which hasn't been done in more than 60 years when Northwestern accomplished the feat.
Best wishes to the area teams in the postseason.
—TNT's Kenny "The Jet" Smith said, "Mac McClung has saved the dunk contest."
I agree with Smith. McClung brought excitement and originality to the dunk contest that's been sorely missing in recent years. McClung's athleticism at just 6-2 is truly amazing. Here's hoping the former G-Leaguer can stay in the NBA for many years.
Aaron Dorksen can be emailed at aarondorksen24@gmail.com. Follow him on Twitter at @AaronDorksen.