Adventures don't have to be expensive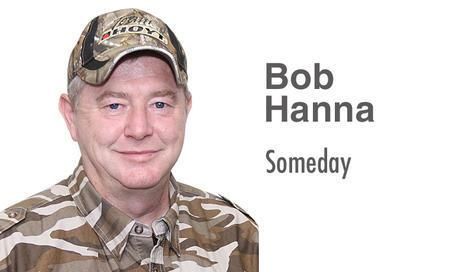 Hi guys. Hopefully by the time you read this we will be in recovery mode from all the rain. I know how much damage it has done to crops and property. Our hay fields need cut bad, as I only make dry small bales, and you can't get hay dry when it's 60 F and rains four or five days out of seven.
We talked last time about our Disney adventure in Florida. What was cold here was just the opposite there. Several days the temperature with the combined humidity was 102 F. For me, I would rather be cold than hot. Give me a quiet tree stand in Canada any day. But adventures come in all types of venues. If you decide to go to Disney, ask for advice on what days would be less crowded and cooler. Unless, of course, you like hot.
I was thinking, as we walked through the park, that people always are telling me how they go to Florida for the sun and warmer temps. But for the most part, I saw people clinging to the shade and hiding in the air-conditioning.
I previously mentioned the fast pass for the rides. For you that maybe go to Cedar Point or King's Island, you know what I'm talking about.
We didn't try to ride every ride in Disney. First of all, they'd probably carry us out on a stretcher. But they let you pick three rides each day in which you can get priority boarding, kind of like the airlines. You pick (about) what time you want to go on that particular ride, scan your magic band and bypass the standby line.
Unless you like waiting two hours in sweltering heat for a five-minute ride. Not me! One morning we went on a tea cup ride with our daughter's family. We (only?) waited 40 minutes, but I had on a black shirt. Bad move.
Taryn said I did that on purpose so she'd have to buy me a Disney shirt. I sweated and got a little dizzy. And that's another point: Always (underlined) have water available and drink plenty of it. Carry a back pack with emergency supplies and snacks. They were selling "cooling" towels for $16 and people were dipping them in the fountains.
I did want to mention some fun we had at the Safari Park. We were spotting and naming the animals (quietly) faster than our guide. I so much wanted to tell him we will be taking a tour of Kruger National Park (look it up) next year during our second safari. It is located in the northeast corner of South Africa on the Mozambique border.
On to my next adventure. I was so hoping to give you a big fish story, as my fishing buddy took me to Lake Erie recently. All of our friends were posting pics of limiting out on walleye in a couple hours. Good for you!
If there is such a thing as a "bad day" fishing, we had one. You know the slogan, "A bad day fishing is better than a good day working?" You got it.
It was just one of those days: boat trouble, windy, choppy (very), crowded. Have I given enough excuses?
My friend did pull in a 20-inch catfish, which I fixed for my dinner last night. So if you feel sorry for me, invite me along on your next fishing trip.
But hey, all I ask is you make your own adventures. Adventures don't have to be expensive. You don't have to go to Africa, Disney or even leave Ohio to have an adventure. Just a walk in nature can help you recharge. Get away, even if just for a short while. Find some quiet solitude in your hunt. Go somewhere you've never been, even if it's just a little outside your comfort zone.
Speak with God. His companionship makes it all the better. Remember he created you. He knows you better than you know yourself. Live life. Enjoy.
God bless.