I am anxious for spring turkey season to begin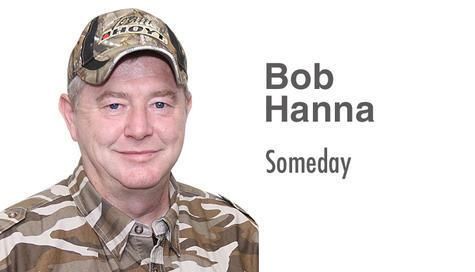 Welcome to spring — kinda. I've been watching the posts on those of you who hunt shed antlers, and they look pretty nice. You are still able to find some when it gets warm enough to get out there and hunt mushrooms. I said, "When?"
I'm anxious for spring turkey season to begin. Here in our area it runs from April 22 through May 19. There's an estimated 200,000 turkeys in Ohio, which is fantastic. Last spring Ohio turkey hunters took over 22,000 birds. I might even get Taryn into turkey hunting this year. I'll see if I can call her in a nice Jake. Then I can get a big gobbler and brag a little.
Onto our Mexico trip that we were talkin' about. Taryn and I were given this trip by Hercules Tire and Millersburg Tire. Because we have traveled internationally before, it was fairly easy getting through customs, although we flew with American Airlines this trip and didn't have security precheck.
We flew out of Columbus, making a short layover in Charlotte, North Carolina and then onto Cancun, Mexico. There we were, greeted nicely at the terminal by airport staff who helped us find our Hercules escorts. This was really nice, as friends told us to beware of scammers who want to "help you with your luggage." We traveled about an hour on a nice tour bus, along the coast, to the town of Playa del Carmen. This town of about 150,000 people is highly dependent on tourist dollars. Resorts and attractions were in abundance.
We were greeted at the Grand Hyatt Resort by members of the Hercules staff and given room assignments and our itineraries. One thing that was especially nice was as a guest of Hercules all of our food, lodging and even gratuities were paid. The first evening Hercules Tire gave us a nice meet and greet type banquet on the veranda above the beach. There were tire dealers from all across the United States.
The next morning we started with a full buffet breakfast. The strangest part of the trip was signing for our meals, which were in pesos. I found out Mexican pesos to U.S. dollars was about 18.5 to 1. Hercules had a four-hour business meeting planned to showcase new products and share the vision of the company.
Well, the meeting didn't actually last four hours, so I got to meet Taryn on the beach and play in the waves for a while. We were located along the northeastern coastline, which is called the Riviera Maya. We watched the cruise ships come and go from Cozumel, which was right across the bay.
That evening we had reservations at the upscale resort restaurant, and I enjoyed fresh prawns (look it up) with asparagus, and Taryn had a fantastic filet. We had a consistent ocean breeze flowing through the resort the whole weekend.
On Sunday morning we were allowed to choose one excursion for the day, also as a part of the trip. Some went snorkeling, some golfing, but we chose the guided tour of the Mayan ruins of Tulum. I for one have always been interested in historical artifacts and stories. This trip was about an hour drive south from Playa del Carmen.
What is interesting is we had just recently been watching some documentaries on the Discovery Channel about the discovery of the Mayan villages and their culture. Our guides were experts on the Mayans and showed us how they lived. The structures had deteriorated over time, but they explained how in their time they were exceptionally beautiful. They told of their pledges to their gods including human sacrifices to appease them.
Arriving back at the resort, we grabbed a quick lunch before doing the "tourist thing." The shopping area was only about two blocks from the resort, so we walked around, listening to the locals trying to lure us into their store to "buy, buy, buy." We did pick up a few souvenirs including some beautiful cotton shirts at a bargain.
Sunday evening they threw a big beach party for all of us as a send-off with a band and, yes, plenty of food and "beverages." Although the weekend seems surreal even now, it was a chance to get outside our comfort zone and experience new places and new things. But once again, isn't that the Someday philosophy? We thank Hercules, Millersburg Tire and most of all God for his blessings and protection on our journeys.
God bless.