Patience can certainly be a virtue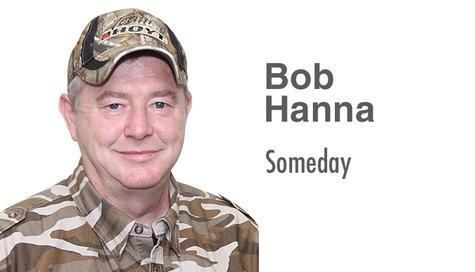 Here we are — no, not in Kentucky as of this writing, still waiting for all the legal stuff to be finalized. We were supposed to close on the new property on July 16.
You know most hunters, like us, can sit in a tree stand for hours, waiting for that special moment when the animal of choice steps out. That rush of adrenaline is what drives us to suffer cold mornings, wet boots, long hikes and seemingly endless miles of driving. But this waiting is different and excruciating.
In the meantime we pretty much have everything packed. We have two pods of our stuff waiting for us in Lexington, Kentucky. Taryn and I spent several days taking down our animal mounts, 23 in all, including five pedestal mounts, and we still have three birds at the taxidermist.
We made several trips to Save and Serve and Goodwill: first, to donate what was left from our yard sale and then to pick up blankets, sleeping bags and even a nice set of drapes to wrap our mounts in. I told her when we were done with the drapes, she could make play clothes for the grandsons and take them into the hills to sing. ("The Sound of Music" is one of her favorite movies.)
One afternoon we took a field trip to The Cabin Store just south of Mt. Hope to see what we could find that would look nice in our log home. Silly me. Jr. Yoder showed us around, and we purchased a beautiful, rustic five-piece bedroom set with an adjustable mattress that raises your head, lumbar and feet. Awesome!
In our hunting segment, I want to touch on something we saw on a TV show a few days ago. They were tracking a blood trail and the guide told the hunter a wounded animal will always go downhill. Well, it would seem logical an animal in its weakened condition would follow the path of least resistance.
That, in the case of inanimate objects, is mostly true. But we're dealing with an animal that has the ability to think and in most cases is in familiar territory where they have places to hide. Believe me, I know.
Several years ago a neighbor called and asked if I could help him track a nice buck he had shot the night before. He had placed the arrow well back, toward the hind quarters, and had followed a sparse blood trail until it ended.
In this case, knowing you have a marginal shot with very little blood, it is best to let them alone for several hours, even overnight. It's not easy to do but necessary. A wounded animal can go for miles on adrenaline.
I just happened to be in close proximity that night and did see deer pass through heading for a local, abandoned strip mine. I was well uphill from where he had shot it, but I also knew they had a prominent bedding area there.
We found where the buck had been bedded, and from that spot we found new blood. His hind quarters were no longer functional, and it wasn't far until we found him, still alive, and shot him again.
Without the aid of a prominent blood trail to follow, tracking can be difficult. Always mark your last blood or footprint with your GPS or tape and begin a slow circle looking for new clues. Remember, animals do like to circle back to avoid detection. Continue to widen your circle until you find another spot, track or the animal.
In closing for now, some people have asked me if it is hard to leave the farm I grew up on and has so much history. I can best answer by revealing what God said to me on a recent prayer walk at night under the stars. Here in this place, we have spent many years and shed many tears, but we have logged many miles and shared many smiles. For this we will be forever grateful.
Thank you God.