There is nothin' better than helping out a new hunter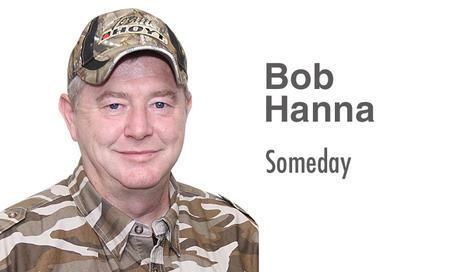 The 2019 Whitetail Heritage of Ohio Youth Hunt was a huge success. Members and guests met at the Pilgrim Hills campground on Saturday, Oct. 5. We sponsored 21 young people who were selected from applicants covering several states. Most of these were first-time hunters or physically challenged children who don't have the ability to get to hunt normally.
President Mose Keim and members of the organization handed out hunting clothing and gear to the hunters sponsored by the club, and Coshocton County game warden Jared Allison gave a talk on game laws and safety. Erich Long and Tim Lemay encouraged the hunters and spoke on shot placement. Byler's BBQ catered the event.
Barb Terry and Scott Meshew were on hand from Ten Point Crossbows and not only provided all the bows, arrows and stands, but also assisted with the hunts. Each hunter had the chance to practice on the target range.
This year I was assigned to video a young 12-year-old lady named Felicia from Columbus. She brought her father, Elijah, and Shawn, a friend of theirs, to help her with the hunt. All three of them were deaf. An interpreter was present during the gathering but not during the hunt. I have a niece who is accredited as an international interpreter, but I had no clue how to use sign language, so lip reading and texting served as our source of communication.
At the practice range Felicia showed me pictures of her practicing at home, so right off I knew we were off to a good start. After a bit of scope adjustment, she was dropping arrows inside the bull's-eye at 20 yards.
We were assigned to a hunting blind on our Warsaw lease property that had been already baited for several weeks and with the help of trail cameras, had shown to be visited regularly. When we got to the lease, the other guides offered us a ride back to the blind, which I turned down.
"It's only a couple hundred yards, right?"
We found out it was more like five or six hundred, not that I'm complaining (much). I do need the exercise.
The trail cameras had been showing the deer generally showing up a little after 6 p.m., so we had plenty of time to get her set up and chat (text) and show hunting pictures.
Finally the deer started to come out into the food plot but not where we had expected, so the larger doe picked up our movement trying to adjust and gave us the ole "white flag treatment," running away but not out of sight.
Now I've hunted a lot of deer and thought I had seen just about everything, but this doe came back at least three more times. She would come to within about 80 yards and turn and walk away. She wanted that corn pile bad. Finally, as the daylight began to fade but still in legal time, she came stomping in to the pile. Later I finally realized our blind in the fading light had gone dark, so she probably thought the threat was gone.
I tapped Felicia on the shoulder, pointed and with my lips said, "Shoot that deer."
Without hesitation she leaned into the scope and squeezed the trigger, and we watched that Luminok (a light that is turned on when the arrow is released) chase that arrow, and I heard the sound of the "thwack."
As the deer turned and ran, we could see she wasn't going far. High fives and jumping around the blind followed.
As many hunts as I've been on, nothing — and I mean nothing — compares to the feeling of seeing a young person take their first deer. The whole time she kept trying to tell me something, but I didn't understand. Finally she texted me and said, "Can you send a message to my dad?" Tears man.
We tracked the deer into some heavy brush and then waited for backup to help. The deer only went about 100 yards. Perfect shot. When the other guys helped pull her out of the brush, we took pictures (of course), and the guys said they would haul the doe back to our truck in their UTV. Fine, but hey guys, you forgot to take me. So guess what? I hiked the hundred yards back to the truck, where I picked up Felicia's father. Together, we drove back to the blind to pick up Felicia and Shawn. Proud dad.
Back at camp the stories were told of 21 young people hunting, 18 of which killed deer, and lives changed forever. Great day, nothing better.
We want to send a big thank you to all who participated, to Barb Terry and Scott Meshew and the people at Ten Point, and a big thanks to the landowners who allowed us to hunt on their properties. God bless you.