Wyoming excursion and geese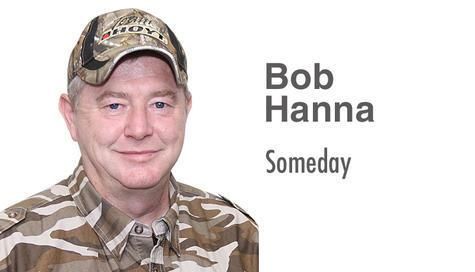 Hey everyone, once again my mind travels in so many directions as to share with you. But first things first: the ending to our Wyoming excursion.
The final leg of our trip was pretty uneventful. On Sunday morning, Oct. 21, we left Plymouth, Indiana for home.
Thirteen days (five of them hunting), nine states, 3,200 miles, one elk, we only had 4 1/2 hours left, so we took our time. We did see a lot of Ohio State fans returning from a disappointing loss to Purdue the day before (sorry, sore subject).
One other record we may have set along the way: Because we traveled almost the whole way on state Route 30, we kept seeing the same cars again. You may have experienced this. If you maintain a consistent route on the highway and stop to eat or use the restroom, you end up seeing the same group of cars again and again.
Well, I bet ya can't top this one. Early that morning we passed a semi with a low boy trailer hauling a new Caterpillar loader with Michelin tires. Of course I would notice that. Stopping several times along the way, we kept passing the same truck: two times, three times, four times. I told Taryn to write it down because that was unusual. Right before we got to Mansfield, I couldn't believe it when we passed it for the fifth time. I told her to watch to see if he reported us for stalking him.
But we made it home safe. Our pickup performed flawlessly. Thank you God for safety and our elk.
Moving on, I did mention some time ago that I bought a goose hunt at our Safari Club banquet last year. I always thought it would be fun but didn't know what all I needed. This hunt was put on by Ace's X Waterfowl. I took along my nephew, J.D., and Cody Mackey. Cody has been hunting ducks and geese for a long time and helped us get the proper stamps and gear.
We met up with Caleb Reck, owner and founder, on a chilly morning in Canal Fulton. Caleb is a former Marine, now retired from active duty. Ace's X operates as a nonprofit organization, proceeds benefiting the Semper Fi Fund, also a nonprofit organization helping wounded veterans and their families in financial crisis.
Caleb took us to a private pond just outside of town, where we met with two other guys who helped Caleb set up our blind and decoys on the pond. We also met Ace, their Black Labrador Retriever and a bundle of energy.
It was just getting daylight when we crawled into our blind, which was set up on the pond dam. Caleb explained the geese would land in front of us, flying into the wind. He told us to keep our heads down until he gave the signal and that geese are very smart and could spot you from the air very easily. It was fun to watch Ace (the dog) sitting next to me, waiting for the geese and his commands to fetch the geese out of the pond.
As the first flock of geese approached, Caleb and the guides used their calls to draw them to our decoys. Just as they were landing, Caleb shouted, "Get 'em boys!" We along with the guides jumped up and started blastin' 'em. Oh my gosh, what a rush. I had just bought a Remington 1100 (my first semi-auto), and man was that great.
Watching those guys work the geese in and watching Ace, the retriever, was really impressive and fun, totally addictive.
We took 11 geese that morning, and I know this season we will be back, more than once, to do it again.
Just a heads-up on a great opportunity: Just as our QDMA chapter hosted our benefit banquet/auction in January, our friends from Hunt for Hope, who also host a hunt for special needs kids, will hold their benefit banquet/auction on Friday, March 29 at the Heritage Center. For info call 330-464-3055. Thank you God for the opportunity you have given us.