​2018 was a good year for birding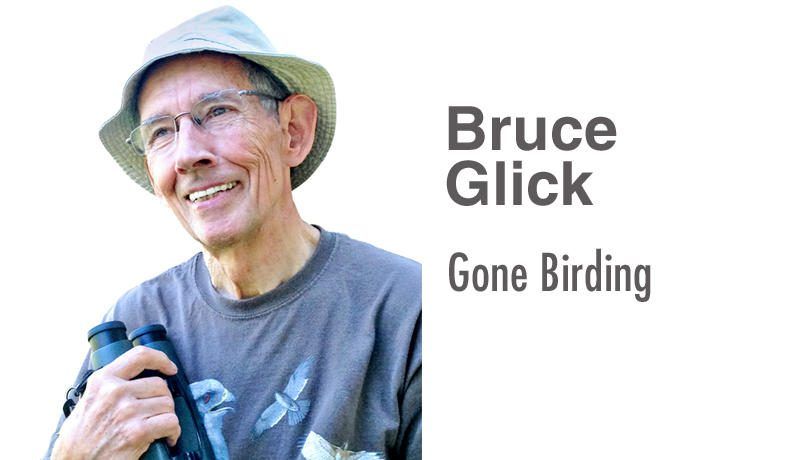 It's hard to believe another year has come and gone. There were a lot of memorable birds seen in 2018. Let's take a brief look at some of the highlights.
Here in Northern Indiana we had at least three wintering golden eagles. For weeks in January and February we could almost count on seeing one or more on any trip to Pigeon River Fish and Wildlife Area.
Snowy owls were again plentiful with ample opportunity for birders and nonbirders to see these beautiful owls. This has seldom been the case in past years. So far this winter it doesn't look like a snowy owl invasion year.
At the beginning of April, a cinnamon teal delighted many folks at Killbuck Marsh Wildlife Area. This western stray tarried long enough for many to enjoy it.
Spring brought one of the best songbird migrations in recent memory. The weather was favorable for birders and not so great for the birds, meaning many birds stayed around longer than usual before heading on north.
Many of us were amazed at the numbers of warblers, made even more surprising because we know warblers and most passerine numbers have dropped in recent years.
The birding team that found 199 species of birds in Ohio on a May 14 big day proved that with the right combination of planning, good weather, good birders and a bit of luck, results can be truly amazing.
Several big day teams in the Bobolink Area also surpassed most or all previous attempts. It was a spring to remember.
About the same time, from May 18-25, a white-tailed kite proved to be a reliable find in Northern Indiana. It was discovered on a day when a nearby birding festival had drawn hundreds of birders to the area. Also in Northern Indiana, a Kirtland's warbler made a brief stop near Goshen.
Summer also was full of surprises. The pair of red-breasted nuthatches that successfully nested just outside our house surprised and delighted us. A black rail entertained birders near Goshen in early July, and at least one roseate spoonbill was seen by many in Wayne and Holmes counties.
The three least terns at Pleasant Hill Lake around Aug. 26 also caused quite a stir because finding even one of these diminutive terns in Ohio is extremely rare. Later, in October, a California gull was present at the same Pleasant Hill location.
The gray kingbird that stayed around the Dayton area for a week, Oct. 17-23, was a state bird for scores of birders and a life bird for many. Not long after that, a possible Townsend's warbler in Holmes County brought a lot of birders to the location. Unfortunately the bird wasn't located again.
I am a raptor enthusiast, so the Sept. 16 flight of at least 314 broad-winged hawks counted near Walnut Creek was one of the most amazing records of the year.
2019 is now here. This year your goal may be to enjoy seeing birds at your feeders and hearing/seeing them around the house or in area woodlots or parks. For some it means a chance to set birding goals for the year, or for a month or for a certain location.
Whatever you do, I wish you the very best of birding and may this be a good year for you with your family and friends. Enjoy each day.
Email Bruce Glick at bglick2@gmail.com or call 330-317-7798.