A fantastic reunion weekend spent in the hills of Southeastern Ohio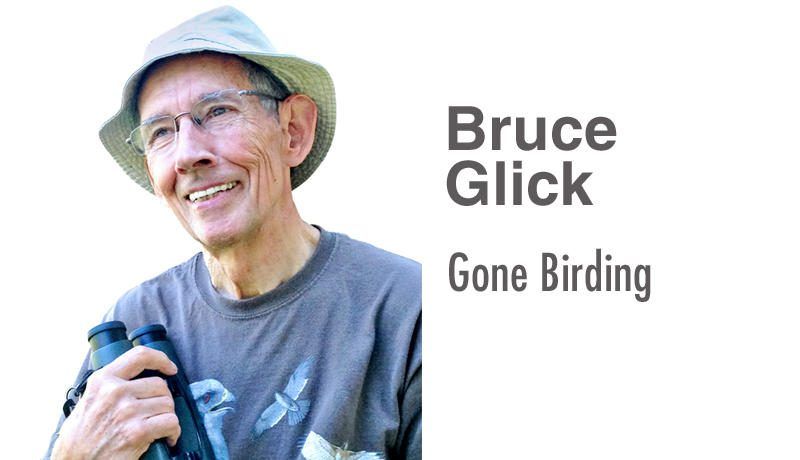 My wife Helen and I were part of a group of 25 people that gathered for a reunion at a 2,000-acre tree farm last weekend. All of us had worked with Mennonite Central Committee in the Philippines sometime between 1980 and 2005.
The tree farm was the project of a United Methodist pastor of a small rural church located about 12 miles northeast of Athens, Ohio. In the 1950s and '60s, he bought up land that had been strip-mined and planted trees. Over the years two large houses were built, along with three ponds, making an ideal place for large family gatherings. At least 25 bird feeders of all types hung from tall poles all around the main building.
Our schedule was mainly open, allowing for lots of time to walk the trails and the half-mile road through the forest between the two houses. As expected for early August, there were not many birds singing. Some species that surely would have been common a month ago were gone, birds such as yellow warblers and swallows.
The most common calls and songs came from eastern towhees, mourning doves, Carolina and house wrens, song sparrows, and the common feeder birds such as cardinals, blue jays, tufted titmouse, Carolina chickadees, white-breasted nuthatches and American goldfinches. Overhead there were still small flocks of chimney swifts.
I did hear all the common woodpeckers, but even they seemed quieter than usual. A Saturday afternoon walk through the woods was amazingly quiet. A pair of red-shouldered hawks called from time to time.
On Sunday morning there was more activity in the same area. At an opening near one of the buildings, the sun was shining on tall oak trees. There the birds included a hooded warbler that sang briefly, a blue-winged warbler that didn't sing at all and several red-eyed vireos. Two brown thrashers joined this mixed bird party that also included chickadees, titmice, cardinals and towhees.
Back at the main house we noticed a pair of house wrens were still feeding young in a hanging birdhouse. Several hummingbirds made the rounds of the blooming flowers. At one point two bluebirds made an appearance but didn't stay long. Overhead from time to time turkey vultures soared by, as well as one red-tailed hawk. Crows called in the distance including the nasal calls of young crows.
I had to think this property would have been full of bird songs in May and June. I didn't even hear a wood thrush, Acadian flycatcher, yellow-throated vireo, rose-breasted grosbeak or scarlet tanager, although I'm quite sure they were still there. Only a single indigo bunting sang briefly, although the habitat was perfect for indigos.
Still, it was a delightful weekend in a beautiful, quiet location. The dreams of one person resulted in 2,000 acres of wonderfully reclaimed land with mature forest, ponds and trails. I'm glad there are still places like this where people can enjoy the beauty of the natural world all around them.
Good birding!
Email Bruce Glick at bglick2@gmail.com or 330-317-7798.