April brought rare birds to Ohio, Indiana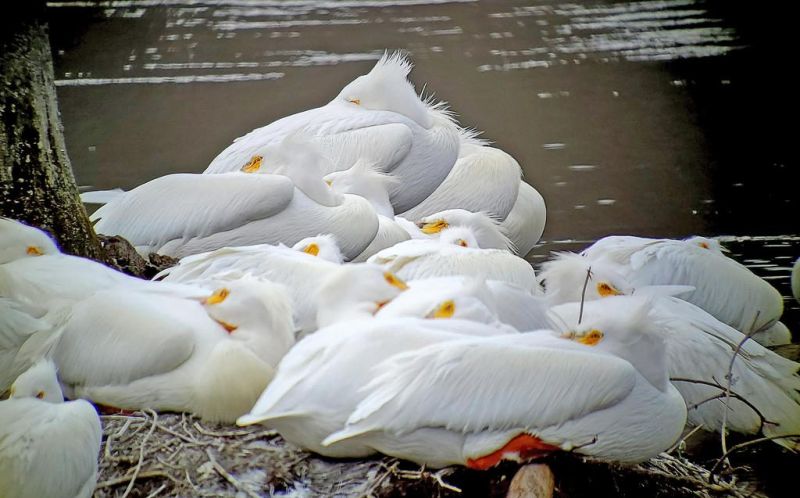 Even though the current stay-at-home time has allowed for many walks close to where we live, a number of rare birds have been found by birders doing just that.
One of the rarest finds has been a Smith's longspur, located at a farm near Fredericksburg. A local birder heard what sounded like a Smith's and was able to locate the bird when it landed. Fortunately the rarity stayed around long enough for some other local birders to see it.
There have been few Smith's longspurs seen in our part of Ohio. The first one I'm aware of was found some years ago by Robert Schlabach near Ragersville in Tuscarawas County. Robert was searching for longspurs by walking fields that looked like the preferred habitat. That strategy still works today for finding these rare migrant longspurs.
Out here in the Goshen, Indiana area, we have been walking the trails in nearby woods every day. The expected arrivals include birds such as yellow-bellied sapsucker, both kinglets, winter wren, fox sparrow, yellow-throated and pine warblers, sparrows, and most of the swallows.
One evening I got a call from two birding friends while I was deep in the woods. They had just found a black-crowned night heron close to my home. I quickly walked the mile back to where the heron was quietly perched at the edge of the small lake a block from where we live.
While we were enjoying the heron, we got another call from a local birder who had found a male yellow-headed blackbird, also not far from home. That evening we failed to find it, but the next morning it was foraging with starlings and red-winged blackbirds along the side of a quiet rural road. It was the first time I'd seen a yellow-headed blackbird in our county.
Within 24 hours, a visit to our local gravel pit turned city park (Fidler Pond) resulted in seeing an eared grebe. This beautiful little grebe was almost in full breeding plumage. It was joined by at least three horned grebes in various plumages. About the same time, a surf scoter was found at a nearby lake by a local young man out birding from his bike.
American white pelicans have been showing up across Ohio and Indiana recently. There were 60 of them at a wetland here in Northern Indiana. A local farmer described seeing the pelicans soaring overhead like hawks.
Last week I was walking the trails at nearby Potato Creek State Park when I found 27 pelicans huddled together sleeping at the edge of the lake. Later I learned they had been there for several days, and other birders had watched them feeding as a group. It felt almost like being in Florida.
Although it will certainly be nice when things return to at least a semblance of normal, this time at home has forced us to enjoy our family and to explore the outdoors close to home.
Stay safe!
Email Bruce Glick at bglick2@gmail.com.